After the Serbian writer-director Stevan Filipović's third film Next to Me received its world premiere in the international competition of Pula Film Festival and won the main prize, it screened in the Sarajevo Film Festival's Avant Premieres section.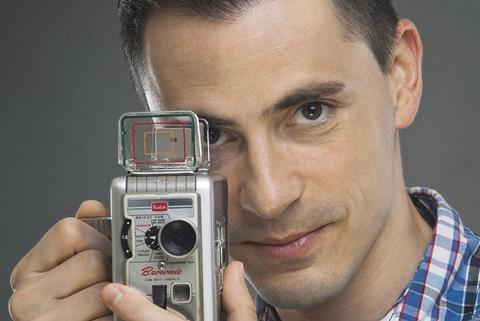 It tells the story of a class in Belgrade high school, where a couple of boys attacked their teacher provoked by her husband's controversial painting. After the children refuse to reveal the culprits, the teacher takes their mobile phones away and locks them in the school.
This set-up provides Filipovic with the opportunity to show all the positive and negative aspects of the troubled Serbian society, steeped in poverty, corruption, nationalism, homophobia and misogyny.
Starring Hristina Popović (Circles), Dragan Mićanović (Coriolanus, Layer Cake), Mirjana Karanović (Grbavica - Esma's Secret), Slaven Došlo (Panama) and a cast of young actors, who actually take up most of the screen time, Next to Me is a production of Hypnopolis.
Your film combines a socially engaged subject matter with arthouse aesthetics and a clear wish to reach as many audiences as possible. How did you achieve this combination?
When I'm making a film, I don't really think in the terms of finished product. I thought this was a natural expression for this kind of story. When you have a combined elements from Psycho, The Breakfast Club and Robert Altman, you have to find an original way through to the story. You have to find space for everything that is happening in it. And the aesthetics is commanded by that.
In your films there are always elements from real life, actual events that took place. How did you work on this story?
I started teaching at the [Belgrade art school] Academy of Arts, and Mirjana Karanović, who is also a political activist and we are like-minded in that respect, invited me to work with young actors and actresses on acting in film. So we started developing these little stories, and I thought, if we are already doing that, we could actually do a feature film. We were lucky that Branislav Jević, who produced my previous two films, wanted to participate, so it mutated from a student workshop experience to a feature film.
As for the writing of the script, I started sketching these groups of stereotypes that you have in every high-school class, and outlining the characters. Then I invited the young actors to read them, and they were shocked. They thought I had inside information about their private lives. Then we started talking about their own experiences in high school. I wanted to include them in the process as much as I could, because, obviously, it is not the story of my generation, but theirs.
I invited Minja Bogavac, a playwright who was doing a theatre play on a similar subject and we started working together. These talks and workshops and games we played with the actors lasted for more than a year, and we really developed this universe. Then we re-wrote my original script and in the end, their participation was a big deal, they told their own stories and we integrated some other stories from the internet.
Do the characters belong to young actors who told stories about them, or you shuffled them?
We shuffled and tried many different option. For some roles, we needed to have a casting because everybody refused to play them. At one point I thought about shutting down the project, but in the end we found the best and the bravest who wanted to join us on this adventure. It turned out pretty well, I think.
Do you think this film or films in general can have a tangible impact on society?
I believe that, but you have to be reasonable with that as an author- you have to understand the level of that impact. Can pop culture open communication and make people think? Yes. Can it solve problems right here and now? I don't think so. If you are aware of that, I think it can work.
That is what drives me. I am interested in communicating through pop culture, and that is partially the answer to your first question. Communicating political ideas through films can end up in very hermetic arthouse products and then you are preaching to the converted. But if a film is authentic, or is trying to be, it can communicate and I believe people can feel it. This is very important to me.