With demand for film and high-end television production in the UK at pre-pandemic levels, the British Film Commission is working hard to make sure the nation is open for business.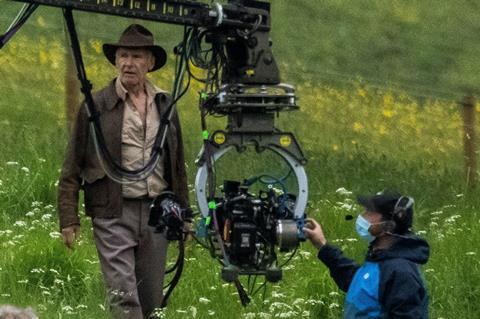 For the UK film and high-end television production industries, business is not so much booming as positively exploding. The demand for UK production space is at pre-pandemic levels despite the challenges of the Covid-19 pandemic, which has seen the implementation of new working practices across the sector. Major projects shooting in the country include the seventh instalment of the Mission: Impossible franchise, the upcoming Indiana Jones movie and season five of Net­flix's The Crown.
The UK's popularity as a filming destination is thanks to its competitive tax breaks, dedicated infrastructure, skilled crew base and wealth of locations. The British Film Commission (BFC) stands at the heart of it all — a one-stop shop to help productions navigate the UK's filmmaking landscape, whether they are planning to shoot here or are already in production.
In response to the level of demand, and recognition of the benefits of the sector's potential for increased inward investment and employment, the BFC has received an additional $6.6m (£4.8m) of government funding over three years. This is to expand its work in promoting and facilitating studio-space development, and increase capacity to attract and support major international productions throughout the UK.
Making space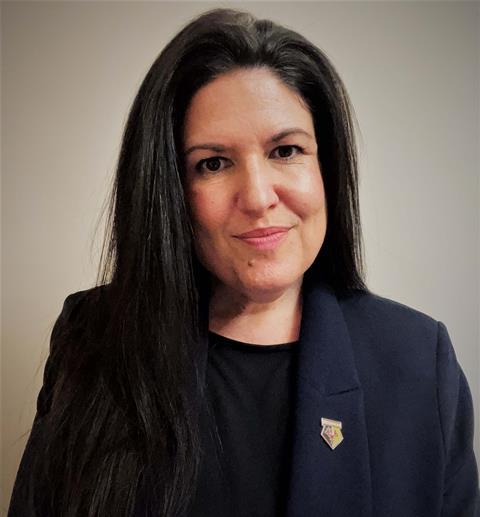 While there are major studio developments underway across the UK such as Shinfield Studios in Reading, and studio expansions such as Dragon Studios in South Wales and Elstree Studios in Hertfordshire, more is needed — particularly as big-budget features often need upwards of 100,000 square feet of shooting space. As Samantha Perahia, BFC's head of production UK, explains, the BFC does not invest directly in bricks and mortar, but is focused on "empowering and facilitating those studio projects around the UK".
While the pandemic has meant the BFC team has had to focus much of its effort on keeping production running safely — it first published its industry-wide 'Working Safely During Covid-19 in Film and High-end TV Drama Production' guidance in June 2020 and has regularly revised it since — it has spent most of the last 18 months pushing forward with its remit to facilitate new spaces. It has even hired a stage-space strategist in Jeremy Pelzer.
"We're working with commercial and public partners in all four nations on new stage-space capacity," says Perahia. "We're commissioning lots of research, and working with experts across the board around things like planning and sustainability."
Adrian Wootton, chief executive of the BFC and Film London, adds: "We will look at the location and ask, 'Are there transport links? Is it near other relevant infrastructure that a production might need?'
"If we decide it meets those criteria, we will offer a range of services from acoustic specialists to environmental studies and access to stage-space architecture and design."
With an increased amount of stage-space across the regions comes a responsibility to ensure this growth is environmentally sustainable. Perahia and her team work with developers to ensure best practices are met when it comes to the construction and running of new studio space. "The stage-spaces that we are helping to create are going to be used for future generations of filmmakers," she says.
More production space brings with it an increased number of jobs, and the BFC is equally as committed to ensuring the UK has enough professionals to crew incoming productions. It works closely with organisations including ScreenSkills and the British Film Institute, and is committed to helping the UK industry become more diverse and inclusive. It has recently invested $140,000 (£100,000) into the Production Guild of Great Britain's Mission Inclusion scheme, which helps productions hire more diverse crew.
Across the UK
The BFC works alongside screen agencies and partners to support production across the nations and regions.
"The BFC is an invaluable global shop window for British film and television production capacity," says producer Bob Last, who runs the new Scotland-based studio First Stage alongside Jason Connery. "The industry is growing strongly in Scotland thanks to great locations, increased studio capacity, an increasingly strong crew base and a good pragmatic ground game from Screen Scotland and its local associates."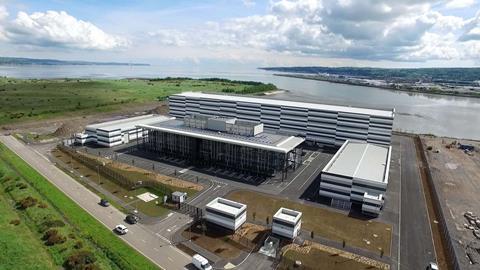 Northern Ireland has a similarly robust industry outlook. The country is hosting productions including Paramount's Dungeons And Dragons at Titanic Studios, and Netflix's The School For Good And Evil at Belfast Harbour Studios.
"The industry is very healthy right now; we got up and running in July 2020 after lockdown and we haven't had any projects significantly shut down in the period since then," says Richard Williams, CEO of Northern Ireland Screen. "That is down to the diligence and hard work of the teams involved, who got new protocols in place quickly and allowed production to resume."
It is a similar picture in southwest England. According to Laura Aviles, senior film manager for Bristol City Council, responsible for Bristol Film Office and The Bottle Yard Studios, the city has housed some 12 high-end TV shoots since January 2021, including The Forge's Becoming Elizabeth for Starz, and 42's The Girl Before for BBC and HBO, both at The Bottle Yard Studios. "The film office has facilitated a significantly higher number of location filming days in the first half of 2021 compared to previous years," says Aviles.
"We have been making the case to Bristol City Council for public investment to enable our expansion into the Hawkfield Park site adjacent to The Bottle Yard for some time. The insight and advice provided by the BFC has been a great help in getting this expansion plan over the line. We now have a £12m [$16.6m] commitment from the West of England Combined Authority to invest in three new stages on that site, which will take our total number of stages from eight to 11."
The BFC is also strengthening bonds across Europe, forging new paths of collaboration post-EU exit. It recently took part in a panel on UK animation at Annecy and there is an event with Film France in the pipeline, with more ahead.
"The UK's proximity to the European mainland and easy access to its diverse locations, talent, infrastructure and complementary incentives make the UK an important European production hub," says Perahia. "Producers will always want to work between the UK and the European mainland and the BFC will always support them. We have been working more closely than ever with our screen commission counterparts across Europe over the last 18 months, jointly troubleshooting for productions looking to travel and shoot between the UK and Europe and on the practicalities associated with our exit from the EU.
"Some things haven't changed," Perahia continues. "British and international producers still have access to the same generous, inclusive and reliable UK tax reliefs for film, TV, animation and video games, for example. But we will continue our close working relationships in Europe to ensure our creative, cultural and commercial partnerships can continue to our mutual benefit and for the benefit of our mutual film and TV clients."
Contact: British Film Commission - enquiries@britishfilmcommission.org.uk
The British Film Commission is embracing online technology to showcase the UK's VFX and post-production offering
While the Covid-19 pandemic has impacted all corners of the industry, the UK's VFX and post-production sector has been hit particularly hard.
"The BFC's Covid-19 guidance enabled the physical production industry to get back to work from last June, but there was a massive lag for the VFX and post industry," says Samantha Perahia, head of production UK at the British Film Commission (BFC). "It was crucial we pushed that part of the industry really hard.
"Because we couldn't have physical familiarisation trips [during which the BFC bring individuals from US studios and production companies to the UK to inspect the facilities], we created a virtual series of events," continues Perahia. "The first thing we did was a VFX and post panel with a focus on tax relief, and we invited all of our US effects and post clients. We then did a virtual networking event, putting together UK post-production supervisors and post producers with US clients."
For the BFC, the necessity of migrating online has brought huge benefits. "Where we would normally have between five and eight studio representatives [on a physical trip], we now have an exponentially larger audience of clients who we can show off our effects and post offering to," notes Perahia. "Moving forward, there will be a hybrid of live activity alongside these new digital opportunities."

The UK. First for world-class film and television production. The British Film Commission provides free, tailored support, from development through to delivery.
View full Profile