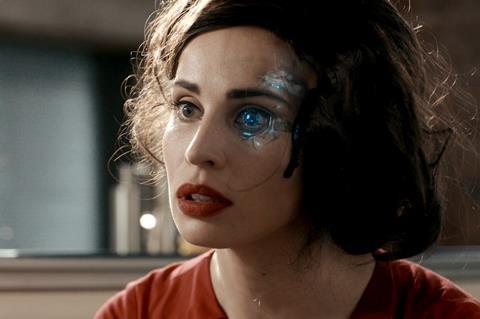 London-based sales agency Film Seekers has unveiled a first look at UK science fiction thriller title Blank.
It is the first feature from award winning director Natalie Kennedy and stars Heida Reid, best known for Poldark and recently FBI International. The cast also includes Rachel Shelley and Wayne Brady.
Set in the near future, Shelley plays a desperate writer who signs up for a fully A.I. operated retreat to cure her writer's block, but when an unforeseen software glitch occurs, she gets trapped inside her unit with an unstable android (Reid) and no communication with the outside world.
Film Seekers are handling sales on the project at this year's virtual EFM (Feb 10-17).
The film is produced by Manchester-based KenMor Films, which was set up by Kennedy and producer Rebecca-Clare Evans. They previously collaborated on In Another Life, which won the Discovery award at the 2017 British Independent Film Awards (BIFAs) on which Kennedy was the camera operator and Evans the producer.
The project is written by Stephen Herman and was also produced and financed by Templeheart Films.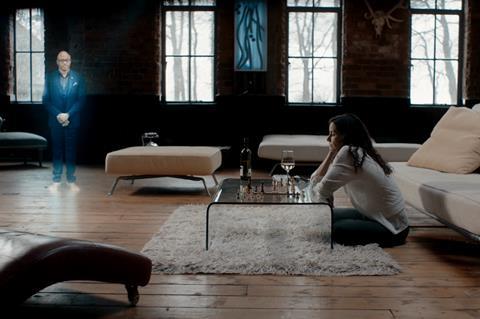 Contact email: sales@film-seekers.com

Film Seekers is a London-based international sales agency focusing on commercially driven English-language feature films with worldwide appeal. With a combined experience of more than 20 years in the independent sector, the company seeks to offer producers support from script stage through to distribution, representing six to eight new films a year. Recent successes include Edie, released theatrically worldwide and named "One of the year's biggest independent theatrical success stories" by UK Trade Magazine, The Witch In The Window which sold on multi-territory deals worldwide with audience acclaim at festivals such as Fantasia, FrightFest and Telluride, and Love Sarah, which sold to more than 50 countries worldwide.