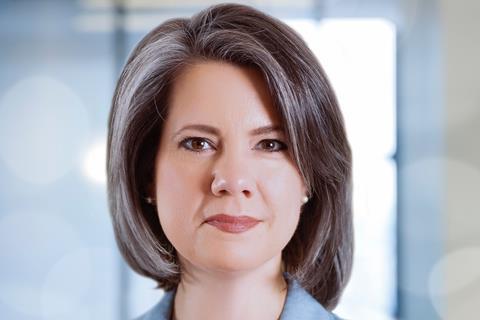 On her first day as executive director of Telefilm Canada, the state-owned body that fosters the cultural, commercial and industrial success of Canada's audiovisual industry, Christa Dickenson said she was keen to get on with the work of "achieving a balanced and representative funding portfolio that encompasses gender parity and diversity".
Today, nearly two years into her five-year term, Dickenson points to the progress Telefilm is making towards that goal.
In the field of gender parity, Telefilm is aiming for a production portfolio that is balanced at all budget levels in the key creative roles of writer, director and producer. Its 2018-19 results — the most recent available — show an investment of $32.9m (c$45.5m), which equates to 59% of the agency's total production funding, in projects with a woman in at least one of those roles.
The results also show that in the higher budget bracket (over $1.8m, or c$2.5m, by Telefilm's definition), where parity has been harder to achieve, 26% of agency-backed films had female directors, an increase of five percentage points from the previous year. "At Telefilm, when we have two projects of equal quality, we will favour the one that is female led," says Dickenson of her agency's parity effort. "Because of that, we're seeing more in the pipeline."
Building representation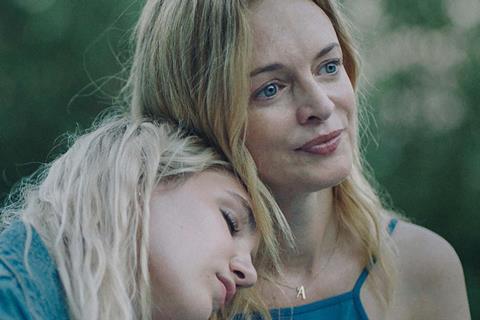 Recent Telefilm-backed and female-led projects include Aisling Chin-Yee's The Rest Of Us, which received a theatrical release in Canada and the US; Sophie Deraspe's Antigone, Canada's submission for the 2019 international film Oscar; and Heather Young's Murmur, a micro-budget festival prize-winner from Telefilm's Talent to Watch programme. Among higher budget female-driven projects coming soon that have received Telefilm backing are Natalie Krinsky's The Broken Hearts Gallery, Deepa Mehta's Funny Boy and Lina Roessler's Best Sellers.
To foster the work of filmmakers from Indigenous communities around Canada, Telefilm earmarks $2.89m (c$4m) a year, including production funding and, starting this year, dedicated development funding. The latter funding is intended, says Dickenson, "to get the Indigenous stories properly crafted and written to begin with. If we don't have that as a starting point, we're never going to see the right stories on our screens or that Indigenous lens we're looking for."
Telefilm's push in this area also takes in an Indigenous liaison and an Indigenous working group and supports an Indigenous Screen Office dedicated to increasing Indigenous people's representation throughout the screen industries. In addition, all projects are assessed by an external all-Indigenous jury.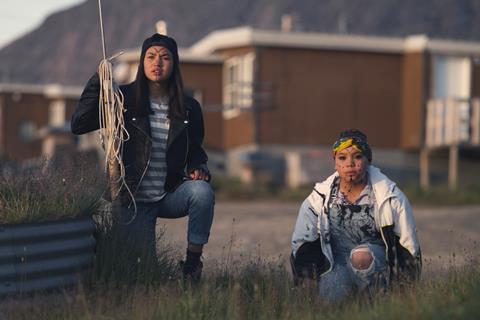 Upcoming Telefilm-backed Indigenous projects, all from women filmmakers, include Danis Goulet's Night Raiders, a Canada-New Zealand co-production with Taika Waititi as an exec producer; Nyla Innuksuk's sci-fi Slash/Back; Tracey Deer's topical Beans; and Michelle Latimer's documentary Inconvenient Indian. Outside the 'Indigenous stream' of projects made by Indigenous-owned companies, Telefilm also supports projects that come from Indigenous creators, such as zombie thriller Blood Quantum from writer/director Jeff Barnaby.
Diversity remains key
Inclusion and diversity are not new issues for Telefilm. Among recent and upcoming features from diverse directors the agency has supported are Albert Shin's Disappearance At Clifton Hill, picked up by IFC Midnight for the US, Yung Chang's Toronto entry This Is Not A Movie and Clark Johnson's Percy. Meanwhile, Telefilm's Talent to Watch programme is providing opportunities to Canadian filmmakers of colour such as Jasmin Mozaffari, writer/director of Firecrackers, Cory Bowles, writer/director of Black Cop, and Supinder Wraich, creator of web series The 410.
In January, Telefilm launched a new initiative in the area by forming a diversity advisory group that had its first meeting in March, just before Covid-19 hit. As the industry reopens, the group will pick up its work with regional partners such as CaribbeanTales, the Adam Beach Film Institute, the Montreal International Black Film Festival and the Reelworld Film Festival to enhance access for, and increase awareness of, diverse films and filmmakers.
"Where we have seen early strides in gender parity and with the Indigenous community, there's so much more to be done with the rest of the under-represented communities that have had little or no access to institutions like ours," says Dickenson. "It's about understanding their challenges and working together with them in partnership."