Nick Meyer and his sales team have added to their prestige slate with Tully, which reteams Jason Reitman with screenwriter Diablo Cody, and Aaron Sorkin's directorial debut Molly's Game to star Idris Elba and Jessica Chastain.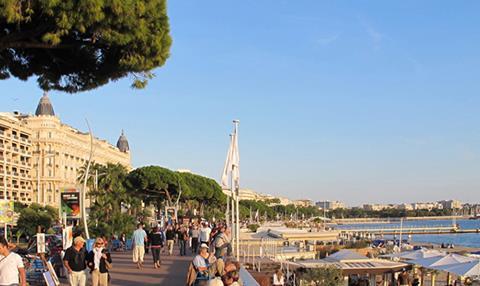 Vancouver-based Bron Studios will co-produce and finances Tully, which stars Charlize Theron and is set to begin shooting in Vancouver in late summer.
WME Global brokered the deal and will represent US rights to the comedy about a mother of three who forms a special bond with her night nanny.
Bron chief Aaron L. Gilbert produces with Reitman and Helen Estabrook through their Right Of Way Productions, Cody and Mason Novick, and Theron, AJ Dix and Beth Kono through Denver & Delilah Productions.
The film is being made in association with Creative Wealth Media Finance, whose Jason Cloth serves as executive producer.
Molly's Game hails from co-financiers The Mark Gordon Company and eOne, with Gordon producing alongside former Sony Pictures chief Amy Pascal through Pascal Pictures. Leopoldo Gout serves as executive producer.
Bloom was a young, Olympic-class skier who ran an exclusive high-stakes poker game for a decade before she was busted by the FBI. Her defence lawyer soon learns there is more to her than meets the eye.
eOne will directly distribute Molly's Game in Canada, the UK, Australia/New Zealand, Benelux and Spain. Sierra/Affinity, which represents all other international territories outside the US, will launch sales of the film at this year's Cannes market.
Sorkin and Gordon have been working on the project for some time and it was previously set up at Sony. Now US distribution is up for grabs and WME Global and CAA jointly represent rights.
The Sierra/Affinity sales slate includes Andrew Niccol sci-fi Anon to star Clive Owen and Amanda Seyfried.