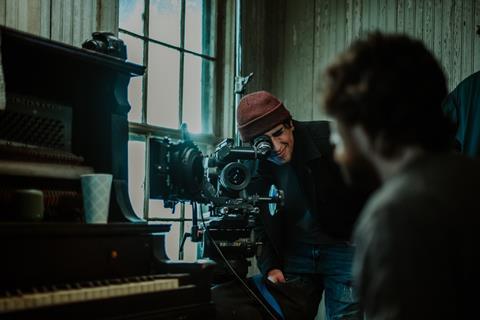 This year's SCAD Savannah Film Festival went virtual and saw thousands of student filmmakers and cinephiles from across the globe log on to celebrate cinematic excellence, watch some of the best in US filmmaking, and engage with award-winning Hollywood legends.
The eight- day festival is the largest university-run festival in the world and is renowned for spotlighting major award contenders. This year it screened 148 films including 24 student projects and a multitude of studio films prior to their wider release.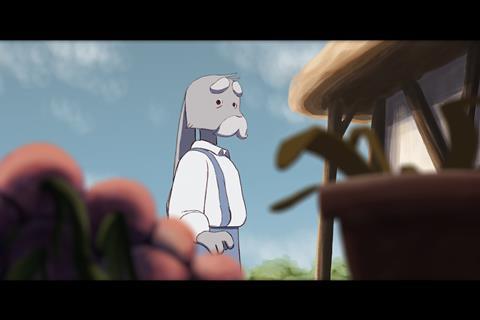 "The SCAD Savannah Film Festival is a key educational moment for student filmmakers. During the week we are immersed in the professional world and really become part of it," said student Nicola Rinciari (B.F.A., film and television 2020). "Some of the most successful filmmakers share their experiences with the students, revealing the secrets and the process behind untimely masterpieces. This type of industry interaction makes us feel enabled to become the next generation of filmmakers."
This year's honorees - including Rachel Brosnahan (Spotlight Award), Millie Bobby Brown (Maverick Award), and Jennifer Hudson (Virtuoso Award) - participated in Q&A sessions after screenings of their films for students and festival participants.
Additionally, Samuel L. Jackson (Legend of Cinema Award), Billy Crystal (Lifetime Achievement Award), Ethan Hawke (Outstanding Achievement in Entertainment Award) and Tessa Thompson (Vanguard Award) held masterclasses on private Zoom calls with SCAD students, aiming to educate and empower them to take the next steps in their careers.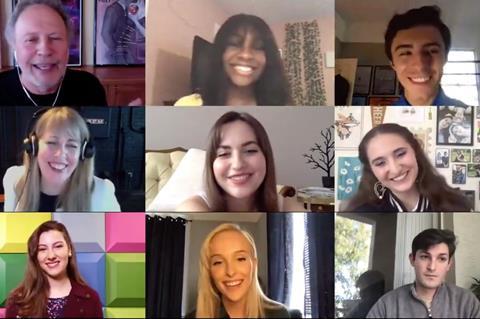 Grace Lawell, a performing arts senior, was one of the students on a Zoom call with Crystal. "I loved Billy Crystal's passion and energy for what he does. He shared so many stories about his work, and no matter if the story was humorous or more serious, there was a glimmer in his eye and a smile on his face," said Lawell. "He seemed so genuinely excited to talk about his craft. I think the best moments of life are when you get to see people talk about what they love, so I feel very lucky to have been able to attend this event. These types of conversations help me prepare for my career before I graduate from SCAD."
During his masterclass, Ethan Hawke told participants to "take good care of yourself. Treat yourself with respect. That's all that matters. That's what you have to do. You have to be willing to love yourself."
"It's going to sound really corny," he said. "You have to find ways to forgive yourself and heal yourself. It's nurturing and caring for yourself like you would someone you love. Once you do that you'll be able to love other people. Then you'll be able to nurture them because you'll be in a position of strength."
Tessa Thompson spoke about her roles in Creed and Thor: Ragnarok. "Something I always love to feel when I'm approaching a part is scared of something. When I played Bianca [in Creed], the idea of having to write and perform original music was terrifying to me," she revealed. "Playing Valkyrie [in Thor: Ragnarok], the idea of having to do something so physical to pull off the bravado of a superhero, that terrified me. I love this feeling right after I get the job, or have the conversation with the director, a moment of panic wondering if I can do it."
Samuel L. Jackson picked up the event's Legend of Cinema award. "When I was young, I lived in New York and cut my teeth on Broadway. I learned stage direction, how to project my voice, how to exude emotion, how to speak to the people in the back row even when I had to whisper," Jackson noted. "Nowadays I meet so many actors in Hollywood who skipped that step. I encourage actors to develop their skills on the stage. When I was just starting out, I took whatever part I was offered. Today it's a little different, but my process hasn't changed."
New generation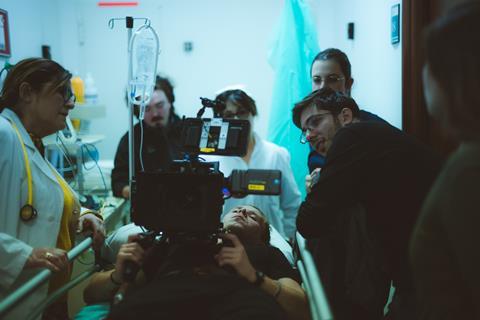 The festival's regular panel strands, the Wonder Women Series and Docs to Watch, offered important insights into the film industry with the aim of developing the next generation of content creators and industry professionals
SCAD has prepared talented students for professional careers in the entertainment industry for more than 40 years. At the 2020 Academy Awards, 230 SCAD alumni and students were recognized for their contributions to 21 nominated films, including A Beautiful Day in The Neighborhood, Joker, Marriage Story, Once Upon A Time in Hollywood, Star Wars: The Rise of Skywalker, The Irishman, and The Lighthouse.
Fifty-seven SCAD alumni worked as artists, animators, and compositors on the Marvel blockbuster Avengers: Endgame, which was nominated for the 2020 Academy Award for best visual effects.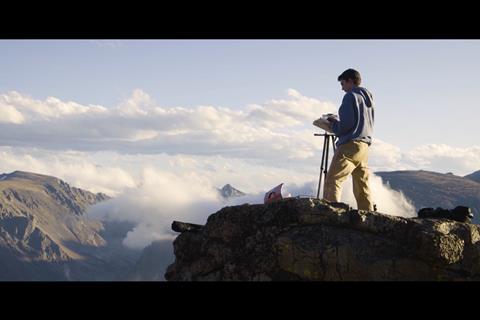 Sixty-one SCAD alumni were honored for their work on films nominated for best animated feature, including How to Train Your Dragon: The Hidden World, Missing Link and Toy Story 4.
Andra Reeve-Rabb, dean of the School of Entertainment Arts says the festival provides a launchpad for the student careers. "The virtual festival gave all of our students a front row seat to engage with the talented honorees and brilliant filmmakers during panel discussions and master classes," says Reeve-Rabb. "It's connections like that which have helped our students secure hundreds of above and below the line jobs in Georgia's film and television industry this year alone."

The Savannah College of Art and Design presents the annual festival, celebrating cinematic creativity from both award-winning professionals and emerging student filmmakers.