ACTOR: It was clear from the Old Vic's High Society this summer that Ellie Bamber is destined for a career in show business.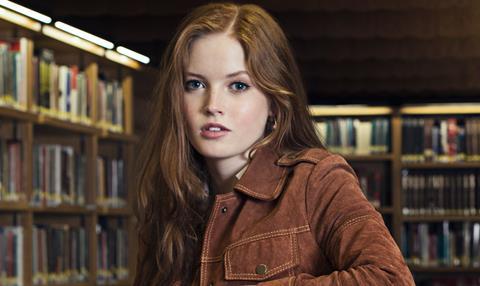 Click here for more Stars of Tomorrow
Berkshire-born Bamber, 18, took to the principal role of Dinah like a duck to water, singing, dancing and having the time of her life.
Her film debut comes next February with the release of Pride And Prejudice And Zombies, in which she plays troublesome Lydia, another peachy part.
After signing with Kevin Volchok at UTA in Los Angeles, her next role is in the Tom Ford-directed Nocturnal Animals playing the daughter of Jake Gyllenhaal (the film, currently shooting, is based on the novel Tony & Susan by Austin Wright).
While still at school, Bamber was spotted in a local play and eventually offered a part in the 2010 production of Aspects Of Love at London's Menier Chocolate Factory theatre.
"I was 13, coming up to the West End, the only kid without an agent," she recalls, "but my whole family got behind me."
She did her GCSEs and AS levels, but decided that "I need to go with the parts". Bamber is learning on set, she says, from the likes of Lily James on Pride And Prejudice And Zombies and Kate Fleetwood in High Society. "Everyone's been so generous," she says. "I just want to keep doing what I'm doing."
Contact Frances Stevenson, Curtis Brown frances@curtisbrown.co.uk; Jessica Jackson, Curtis Brown jessica.jackson@curstisbrown.co.uk