UPDATE: Amazon Studios bid $10m for Kenneth Lonergan's drama. Separately, A24/DirecTV picked up Morris From America.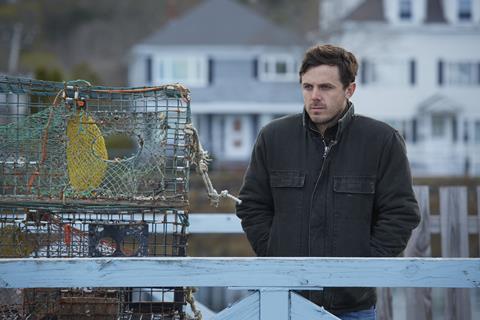 Kenneth Lonergan's triumphant return to Park City after his 2000 grand jury prizewinner You Can Count On Me just got better as Amazon Studios bid $10m for North American rights to Manchester By The Sea.
Amazon Studios was in exclusive negotiations with WME Global on Sunday in a move that demonstrates the ability of the digital giants to pay far more than traditional players might be prepared to spend.
If international sales agent Sierra/Affinity concludes a deal with a studio for all rights outside North America as many expect it will, the deal would contribute to the biggest worldwide sale for a film at Sundance. Studiocanal holds UK rights.
Amazon Studios will partner with a North American distributor on a theatrical release that head of marketing and distribution Bob Berney will oversee.
Manchester By The Sea will get an awards season push given its acclaimed reception following the world premiere at the Eccles on Saturday afternoon (Jan 23).
Fox Searchlight, Sony, Focus Features and Lionsgate were understood to be in the hunt.
Strong statement
The North American buy marks another strong statement from Amazon Studios after it picked up Jeff Feuerzeig's US Documentary Competition entry Author: The JT Leroy Story and acquired Sundance entry Complete Unknown before the festival.
Casey Affleck stars in Manchester By The Sea as a traumatised janitor in Boston who becomes the guardian of his teenage nephew when his brother dies. Critics have called it a career-best performance.
Lucas Hedges also stands out as the youngster in a strong cast that includes Michelle Williams, Kyle Chandler and Gretchen Moll. Lonergan wrote the screenplay and earned an original screenplay Oscar nomination for You Can Count On Me in 2001.
'Morris From America'
Sources confirmed that A24/DirecTV paid more than $1m for US rights to Chad Hartigan's edgy US Dramatic Competition entry and fish-out-of-water comedy Morris From America.
UTA Independent Film Group represented the filmmakers in the deal.
Visit Films handles international sales.
More hot titles
Elsewhere in the festival, Taika Waititi's Hunt For The Wilderpeople has won fans and there is strong word on David Farrier and Dylan Reeve's World Documentary selection Tickled heading into Sunday night's world premiere.
Nate Parker's The Birth Of A Nation is high up on the to-see list and premieres on Monday.