The North American deal understood to be a little over $2m was announced before the Friday world premiere of Shaul Schwarz and Christina Clusiau's U.S. Documentary Competition selection.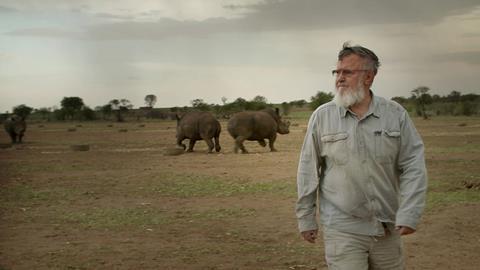 The Orchard will handle all North American distribution excluding broadcast and plans a theatrical release later this year on a minimum of 150 screens.
CNN will air the documentary later this year. It is understood a studio international deal is in the works.
Lauren Haber and Pulse Films' Julia Nottingham produced the film about the evolving relationship between big-game hunting and wildlife conservation. Production companies include Reel Peak Films and Impact Partners.
The Orchard's vice-president of acquisitions Danielle DiGiacomo and CNN Films vice-president for business affairs Stacey Wolf and CNN Films vice-president for content development Courtney Sexton brokered the deal.
Negotiating for the Trophy filmmakers were Josh Braun and Ben Braun of Submarine, UTA Independent Film Group, and Anita Surendran of Gray Krauss Stratford Sandler Des Rochers.
Executive producers are Thomas Benski and Lucas Ochoa, Lars Knudsen, Dan Cogan, Sharon Chang, Lilly Hartley and Jeffrey Tarrant, Maxyne Franklin, Kate Townsend, Victoria Steventon, Tom Hardy and Dean Baker.