Dir/scr: Corinna McFarlane. UK. 2014. 98 mins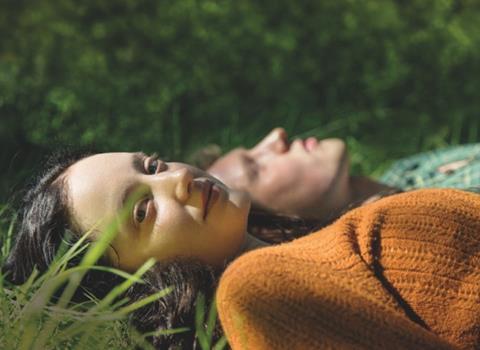 Damian Lewis and Andrea Riseborough unleash their thunder on The Silent Storm, Corinna McFarlane's well-intentioned feature debut, which shot on the remote Scottish island of Mull. There's plenty of scenery up there for the actors to chew on, but McFarlane's story is too frail to stand up to the tempest she has created. An over-wrought score, filled with choral foreboding, further adds to the apocalyptic sense of a film that has slipped its moorings and may be heading catastrophically for the rocks.
Silent Storm may well intrigue those looking for a post-Homeland Damian Lewis, but this small British indie is unlikely to indicate his future trajectory.
Executive produced by Eon's Michael Wilson and Barbara Broccoli, who mentored producer Nicky Bentham on a Guilding Lights training scheme, Silent Storm is set up as a classic love triangle (with newcomer Ross Anderson). Shot by Ed Rutherford, who worked with Joanna Hogg on Archipelago and Exhibition, it initially calls to mind Nothing Personal, Urszula Antoniak's glowing Irish-set drama with Stephen Rea.
Damian Lewis plays Balor, a hard-line minister whose congregation has disappeared to the mainland with the closure of the local mine (the production notes indicate the film is set between the wars). To say Balor is deeply troubled doesn't quite hit the psychotic notes of Lewis's performance: with a wavering accent and bulging, rheumy eyes, he's an alcoholic wife-beater pre-disposed to private conversations with God and the sort of ceilidh-killer who tells a parishioner (Kate Dickie): "To expect happiness in this life is a form of arrogance". Later on in the film, he even develops a limp.
Balor and his mysterious, Scandi-accented wife Aislin (Riseborough) seem utterly mis-matched and the death of a child in labour hasn't helped their marriage. She's a free-spirited foundling who, we are told, literally washed up on the shore and doesn't remember her past, although she keeps herself busy around the small Mull shareholding they run next to a picturesque beach. She cleans up after his drunken rages and talks to the moon.
Just as the couple is engaging in an all-out marital smackdown, 17-year-old delinquent Fionn (Ross Anderson) arrives at the door, sent by the Kirk to do penance for beating a man up on the Glasgow docks. "The devil in you must be broken!" says Balor, ominously.
Fionn is too much of a clean-shaven, poetry-spouting lad to ever be completely credible as a Glasgow orphan and dock-smuggler, but he is game for McFarlane's challenges. The script requires him to take magic mushrooms with Aislin and trip around the forest to a song called "the Mushroom Dance" – not everyone gets that chance in their first starring role, and Anderson makes the most of it.
The weather is highly changeable in Mull, and Silent Storm veers between sunny interludes which seem to hold out hope, and gloomy sequences of darkness, rain and thundering despair (the skies tend to cloud over whenever Balor enters the frame). Sold internationally by WestEnd Films, Silent Storm may well intrigue those looking for a post-Homeland Damian Lewis, but this small British indie is unlikely to indicate his future trajectory (much as Flashbacks Of A Fool didn't give us a post-Bond Daniel Craig).
Production company: Neon Films
International sales: WestEnd Films, info@westendfilms.com
Producer: Nicky Bentham
Executive producers: Michael G Wilson, Barbara Broccoli
Cinematography: Ed Rutherford
Production designer: Matthew Button
Editor: Kate Baird
Music: Alastair Caplin
Main cast: Andrea Riseborough, Damian Lewis, Kate Dickie, Ross Anderson