Dir/scr Elia Suleiman. Palestine-France. 109mins.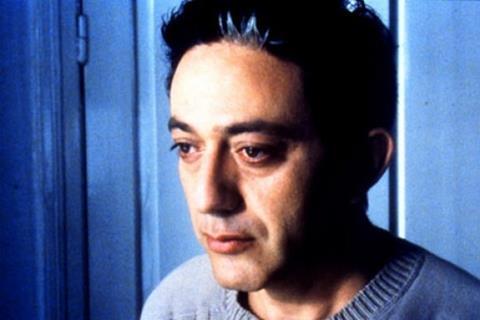 Suleiman adapted the screenplay for The Time That Remains from diaries his father wrote as he was dying in their native Nazareth, a mostly Arab city in Israel. This impressive film is, however, as much about the director (who, as always, plays himself, this time in the last third of the movie) as it is about his father, Fuad (Bakri). They journey in opposite directions. His father shifts from gun-making and resistance fighting during Israel's 1948 War of Independence to postwar acquiescence. Suleiman traces his own path from young conformist to political activist, and ultimately to mute observer.
Suleiman captures the unique beauty of Nazareth, an ancient terraced city of glaringly white stones and stunning vegetation
A master stylist, Suleiman intersperses Keaton-style sight gags, tense scenes chronicling Israeli abuse, and intimate sequences of his family at home. American distributors tend to shy away from pro-Palestinian fare, but this leisurely film could find a home in European arthouses and on television.
The Time That Remains is bracketed by a sequence in which an Israeli man driving a van during a thunderstorm is thrown into a time warp. He sees Palestine before the war and the levelling of 500 Arab villages. A phantom-like figure in the back seat is Suleiman, placing himself from the start in the position of witness. The movie flashes back to 1948, as a ragtag Palestinian Liberation Army resists in vain the much better equipped Israeli forces. His father fights back, but is brutally beaten and left for dead.
A flash forward takes us into Nazareth about a decade later. The only character who expresses a spirit of rebellion is a "mad" neighbor (Qubti) who wants to kill himself rather than submit to minority status. Young Elia (Hanna) attends an Arab school where students sing patriotic Hebrew songs. His political coming-of-age commences when he is reprimanded for telling his classmates that the US is imperialist. As a teen (Espanioli), he rips an Israeli flag.
Later, he is denounced and forced into exile. An ellipsis leads us to today, when the grown Elia returns to Nazareth to visit his aged and now widowed mother (Qudha Tanus). He watches young people living in a climate of apathy and apolitical concerns.
The episode of the man threatening to douse himself with gasoline is played for comedy. So are such scenes as the older Elia embracing his school friends, a PLA soldier wandering off in all directions but the correct one, and Fuad being harassed by bored Israeli soldiers while fishing. Suleiman uses repetition to milk his funny moments. Sight gags were already prominent in some of his earlier films, like Chronicle of a Disappearance (1996) and Divine Intervention (2002), which earned him a jury prize in Cannes.
Suleiman captures the unique beauty of Nazareth, an ancient terraced city of glaringly white stones and stunning vegetation. He deftly shifts from highly symmetrical shots, often through windows, to oblique ones, showing people traversing Nazareth's multiple levels and a range of vistas of the town. The music is comprised mostly of Arab melodies that were, he says, his father's favorites. His style becomes for some a little monotonous after an hour, but this is otherwise a successful fusion of the political with the personal.
Production companies
Nazira Films
France 3 Cinema
Artemi Productions
RTBF
Belgacom
Bim Distribuzione
International sales
Wild Bunch
(33) 1 53 01 50 30
Producers
Michael Gentile
Elia Suleiman
Cinematography
Marc-Andre Batigne
Editor
Veronique Lange
Production design
Sharif Waked
Main cast
Elia Suleiman
Saleh Bakri
Samar Qudha Tanus
Shafika Bajjali
Tarek Qubti
Zuhair Abu Hanna
Ayman Espanioli