EXCLUSIVE: Mongrel International has slotted another piece into its international distribution jigsaw on Jungle Book Entertainment and One Two Films' Toronto Special Presentation selection Angry Indian Goddesses.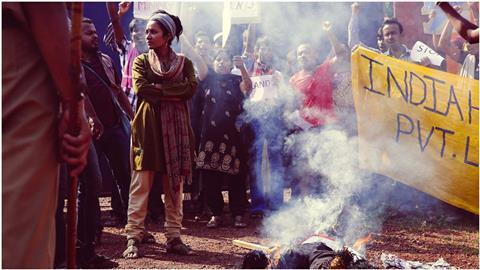 Italia Film has acquired Middle Eastern rights following previously announced deals with ARP Selection for France, NFP Marketing & Distribution for Germany and Filmcoopi for Switzerland.
Mongrel International chief Charlotte Mickie is in talks for Benelux and Spain.
Gaurav Dhingra of Jungle Book Entertainment, Sol Bondy of One Two Films and Mickie announced the sale on Tuesday.
Pan Nalin directed Angry Indian Goddesses, dubbed India's first female buddy movie, about a group of women friends who gather to celebrate a friend's imminent wedding before events take a serious turn.
The film screens in Toronto again on Friday and Saturday.