The distributor has pounced on its second title in Toronto, taking US rights from Minds Eye Entertainment to Jon Cassar's Western.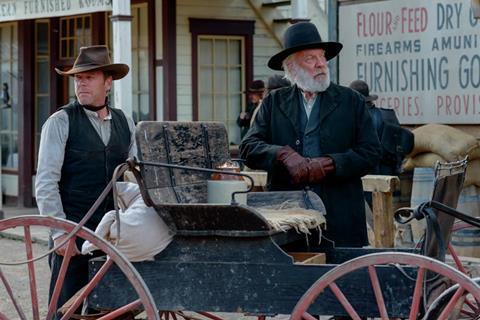 Kiefer Sutherland and Donald Sutherland star together for the first time in Forsaken, which is set to premiere as a Gala Presentation in Toronto on Wednesday.
Forsaken is a co-production between Panacea Entertainment and Minds Eye Entertainment and shot entirely on location at the CL Ranch near Cochrane, Alberta.
Brian Cox, Michael Wincott, Greg Ellis and Aaron Poole round out the key cast on the story of a gunslinger who returns to his home town to repair his relationship with his father.
Kiefer Sutherland's 24 collaborator Cassar directed from a screenplay by Brad Mirman, while Kevin DeWalt, Josh Miller, Bill Marks, Gary Howsam and Isabella Marchese Ragona produced.
Momentum, a stand-alone company that was recently revived under the eOne umbrella, acquired Stephen Frears' Toronto selection The Program over the weekend.