The Toronto-based company has acquired André Øvredal's supernatural horror, which receives its world premiere in Toronto Midnight Madness on Thursday night.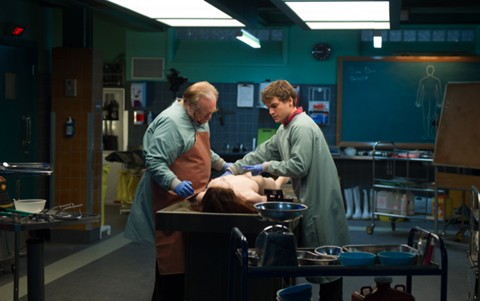 Emile Hirsh, Brian Cox, and Ophelia Lovibond star in the tale of father-and-son coroners who uncover terrifying secrets when they examine the corpse of a mysterious homicide victim.
IM Global fully financed the film and handled international sales. IFC Films holds US rights.
Ian B. Goldberg and Richard Naing wrote the screenplay Fred Berger, Eric Garcia, Ben Pugh and Rory Aitken of 42 produced and IM Global founder and CEO Stuart Ford is executive producer with Matt Jackson and Steven Squillante.
Raven Banner will release the film day-and-date with IFC Films.
Raven Banner will release TIFF selections The Happiest Day In The Life of Olli Maki, Mimosas, and Hello Destroyer under its specialty Northern Banner Label.