Recovered and restored version of banned film The Nights of Zayandeh-Rood to be seen for the first time in more than 25 years.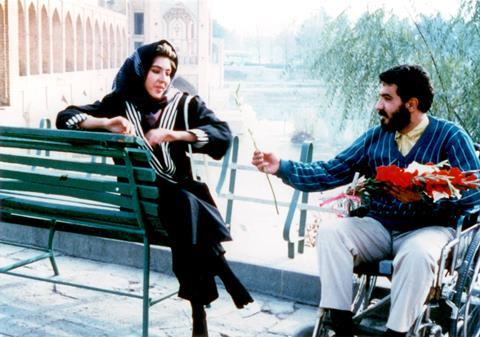 Mohsen Makhmalbaf's The Nights of Zayandeh-Rood, a film that was cut and banned by Iranian censors in 1990, has been resurrected and will open the Venice Classics strand of the 73rd Venice International Film Festival (Aug 31-Sept 10) on Sept 1.
Makhmalbaf, perhaps best known for films such as Palme d'Or nominated Kandahar (2001) and The President (2014), made the feature in Iran in 1990 and it was shown just once at the Fajr Film Festival.
At the time, the Iranian censorship committee decreed that the film betrayed the spirit of the Iranian revolution and cut 37 minutes out of the original negative.
Following its public screening, even the cut version was banned and all public screenings were prohibited. Furthermore, no copies of the film were allowed to be made.
Earlier this year, some parts of the original negative were stolen from the archives of the Iranian censorship committee and the copy has been restored by Makhmalbaf himself. It is the cut version - 63 minutes instead of the original 100 - with the missing parts likely lost forever.
Makhmalbaf, who was previously at Venice in 2014 with The President and won awards for his Golden Lion-nominated film Sokout in 1998, recalled seeing his film for the first time in 26 years.
"I was surprised to notice that in spite of all the mutilations (nearly one third of the film), the story and the main structure of the film still remained rather unharmed," said the director.
"The film looked like a living thing with no limbs but it was still breathing, and its story and meaning were not lost. I decided to work on what I had recovered from the remaining negative and the sounds in London."
Makhmalbaf, who is now based in Paris, sent the restored film to Venice but held out little hope of selection as the submission date had passed.
But just a few hours after the film was sent, festival director Alberto Barbaera emailed Makhmalbaf to say he wanted to present it in Venice, describing it as "audacious and touching" while expressing frustration that "the film has been slaughtered" by cuts.
"After reading Mr. Barbera's words, it felt like the film had been given a new life," said the filmmaker.
"I remembered the day all those years ago, when the Iranian supreme leader had sent someone from his office to me. His messenger was a clergy man (Mullah), and he was there to make threats about my execution.
"I replied to him: 'It's easy to silence the filmmaker, but it's impossible to suppress the cinema.'"