French comedy added to sidebar's competition.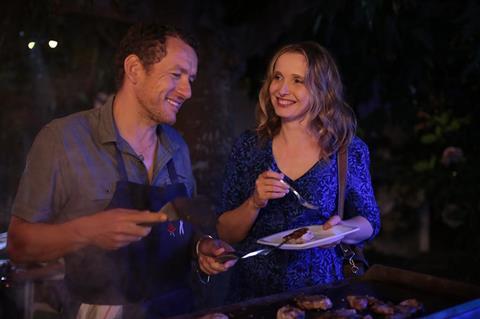 Venice Days (Sept 2-12) has rounded out its programme with Julie Delpy's Lolo, bringing the number of titles in competition at the independently run section of the Venice Film Festival to 11.
The world premiere of the film, which will go on to screen at Toronto, has been secured by Venice Days following an agreement with international distributor Wild Bunch.
Delpy, star of Richard Linklater's Before… trilogy, has written and directed Lolo and will co-star alongside Dany Boon, Vincent Lacoste and Karin Viard.
The satirical comedy centres on fortysomething workaholic Violette (Delpy), who finds romance while on a spa vacation. But once back home, the pair have to deal with Lolo, Violette's brainy, tyrannical son, who has no intention of relinquishing his own control over the family, and the emotions of his mother.
Delpy's previous features as director include 2 Days in New York (2012), Skylab (2011), The Countess (2009) and 2 Days In Paris (2007).
Venice Days general delegate Giorgio Gosetti said of Lolo: "Julie Delpy's latest impressive effort packs three fundamental aspects of our programme into a single title: a focus on women's creativity, a passion for comedy and films that combine intelligence and entertainment - a trademark of French cinema, which has always loomed large on Venice Days lineups."
Venice Days unveiled its line-up last month, with Dani de la Torre's debut thriller Retribution, starring Luis Tosar, set to open the strand.
French director Laurent Cantet will preside over the jury that will award the Venice Days Award worth $21,000 (€20,000) to the top competition title.
Competition entries will also vye for the section's audience award, while all first works are eligible for Venice's Luigi De Laurentiis prize for best first work across all the Venice festival sections.
Venice Days 2015 Competition
Arianna, Carlo Lavagna (Italy)
As I Open My Eyes, Leyla Bouzid (Fra-Tun-Bel)
Early Winter, Michael Rowe (Aus-Can)
First Light, Vincenzo Marra (Italy)
Island City, Ruchika Oberoi (India)
Klezner, Piotr Chrzan (Poland)
Lolo, Julie Delpy (France)
Long Live The Bride, Ascanio Celestini (Ita-Fra-Bel)
Retribution, Dani de la Torre (Spain)
The Memory of Water, Matias Bize (Chile)
Underground Fragrance, Pengfei (China)