The full line-up of world premieres in Venice's Critics' Week, with details on each title including sales contacts.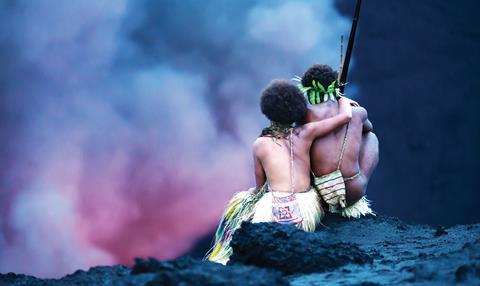 Bagnoli Jungle (It)
Dir Antonio Capuano
Screening out of competition as Critics' Week closing film, Capuano's latest is set in the Bagnoli neighbourhood of Naples and follows three generations of a Neapolitan family. Capuano has competed for Venice's Golden Lion three times, with Red Moon (2001), The Vesuvians (1997) and Pianese Nunzio, Fourteen In May (1996), while Dark Love picked up four prizes in Venice Days in 2010.
Contact: Eskimo info@eskimoweb.it
The Black Hen (Nep-Fr-Ger)
Dir Min Bahadur Bham
The Black Hen (Kalo Pothi) is set in a war-torn village in Nepal where two young boys raise a hen with the aim of selling its eggs. When the bird goes missing, the pair embark on a dangerous journey to retrieve it. Director Bham's 2012 short The Flute (Bansulli) was the first Nepalese film to be selected by Venice Film Festival.
Contact: Shooney Films, shooneyfilms@outlook.com
The Family (Aus-China)
Dir Liu Shumin
The Family (Jia) follows an elderly couple as they travel from their small inland city in China to visit their estranged daughter and son. It is the feature debut of Chinese film-maker Liu, whose documentary Yu Opera Performers is in the collection of the Australian Centre for the Moving Image.
Contact: Secular Films, shumin_liu@hotmail.com
The Journey (It-Rom-Bulg-Mac)
Dir Adriano Valerio
Two Italians from the city of Bari, which is mired in an economic crisis, seek new opportunities and romance in Romania. The Journey (Banat) director Valerio, a graduate of the Berlinale Talent Campus and Locarno Film Academy, received a Cannes special mention for his short 37°4 S when it was nominated for the Palme d'Or short film award in 2013.
Contact: Movimento Film, info@movimentofilm.it
Light Years (UK)
Dir Esther May Campbell
Winner of a Bafta in 2009 for short film September, Campbell makes her big-screen debut with a BFI-backed family drama described as "a road movie on foot", featuring an eight-year-old girl searching for her mother with her two siblings in pursuit. The film stars UK musician Beth Orton and Zamiera Fuller.
Contact: The Match Factory, info@matchfactory.de
Motherland (Tur-Gre)
Dir Senem Tuzen
Motherland (Ana Yurdu) follows a divorcée who returns to her grandmother's village in Anatolia to write a novel. Two of Tuzen's shorts have won Turkish Film Critics Association awards.
Contact: Zela Film, info@zelafilm.com
Mountain (Por-Fr)
Dir Joao Salaviza
The debut feature of Portuguese short film-maker Salaviza, Mountain (Montanha) is a study of adolescence told through the eyes of a 14-year-old boy, forced to become the man of the house as his grandfather spends his last days in hospital. Co-produced by France's Les Films De l'Apres-Midi and Portugal's Filmes Do Tejo II.
Contact: Pyramide International, sales@pyramidefilms.com
The Return (Sing)
Dir Green Zeng
The feature debut of Singaporean artist Zeng, The Return follows a political detainee attempting to reconnect with his family and homeland after imprisonment. Produced by Mirtillo Films, where Zeng serves as creative director.
Contact: Mirtillo Films, mirtillofilms@yahoo.com.sg
Tanna (Aus-Vanuatu)
Dirs Martin Butler, Bentley Dean
Butler and Dean made their name in documentaries, winning an AFI award for 2010's Contact. Their debut feature follows a girl living in a tribal society on a South Pacific island. Betrothed to a member of a rival tribe as part of a peace deal, she must choose between her culture and individual freedom.
Contact: Visit Films, info@visitfilms.com