Competition jury includes Elizabeth Banks, Lynne Ramsay, Diane Kruger and Hou Hsiao-hsien.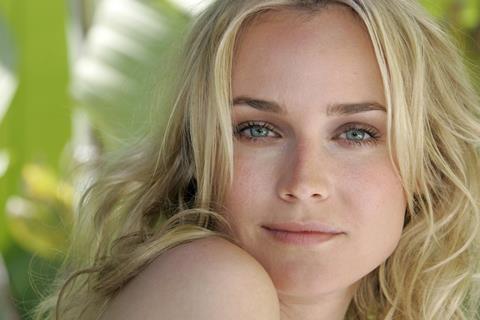 The Venice Film Festival (Sept 2-12) has revealed the members of its three international juries - Venezia 72, Orizzonti (Horizons) and 'Luigi De Laurentiis' Venice Award for Best Debut Film.
The Venezia 72 Competition jury, headed by Gravity director Alfonso Cuarón, will comprise:
French author, screenwriter and director Emmanuel Carrère, author of bestsellers Limonov (2011) and Le Royaume (2015);


Turkish director Nuri Bilge Ceylan, winner of the Palme d'Or at the 2014 Cannes Film Festival for Winter Sleep;


Polish filmmaker Pawel Pawlikowski, director of Ida, winner of the Oscar for Best Foreign Language Film earlier this year;


Italian director Francesco Munzi, in competition at last year's Venice with Black Souls, winner of nine David di Donatello awards from the Italian Academy;


Taiwanese director Hou Hsiao-hsien, winner of the Golden Lion at the Venice 1989 for A City of Sadness, and in competition at this year's Cannes with The Assassin, which won the award for Best Director;


German actress Diane Kruger, stars of Quentin Tarantino's Inglourious Basterds (2009);


British director and screenwriter Lynne Ramsay, the film-maker behind We Need to Talk about Kevin (2011);


US actress and director Elizabeth Banks, star of The Hunger Games saga, who made her directorial debut this year with hit comedy Pitch Perfect 2.
The Venezia 72 jury will award the Golden Lion for Best Film, Silver Lion for Best Director, Grand Jury Prize, Coppa Volpi for Best Actor, Coppa Volpi for Best Actress, "Marcello Mastroianni" Award for Best New Young Actor or Actress, Award for Best Screenplay, and Special Jury Prize.
Horizons
The Horizons (Orizzonti) jury, headed by US director Jonathan Demme, will include:
French director and screenwriter Alix Delaporte, in competition at Venice last year Le dernier coup de marteau (The Last Hammer Blow), for which Romain Paul won the "Marcello Mastroianni" Prize;


Spanish actress Paz Vega, who rose to stardom in 2001 for Julio Medem's Sex and Lucia, for which she won the Goya award for Best Debut Actress;


Hong Kong director Fruit Chan, twice in competition at the Venice Film Festival, with Durian Durian (2000) and Hollywood, Hong Kong (2001). In 2014, he directed The Midnight After, presented at the Berlin Film Festival;


Italian actress Anita Caprioli, who starred in Immaturi (2011) and Corpo celeste (2011) by Alice Rohrwacher.
The Horizons jury will award Best Film; Best Director; Special Jury Prize; Best Actor or Actress and Best Short Film from the strand.
Best Debut
The jury of the "Luigi De Laurentiis" Venice Award for a Debut Film – Lion of the Future, presided over by Italian director Saverio Costanzo, will comprise:
Hong Kong producer Roger Garcia, executive director of the Hong Kong International Film Festival;


French film critic and historian Natacha Laurent, who stepped down as director of the Cinémathèque de Toulouse last month after ten years;


US director Charles Burnett, the indie film-maker behind To Sleep with Anger (1990);


Mexican journalist Daniela Michel, founder and director of the Morelia Film Festival.
The Jury will award to one of the debut feature-length films from the various competition sections of the Venice Film Festival (Official Selection and Independent and Parallel Sidebars), the Lion of the Future – "Luigi De Laurentiis" Venice Award for a Debut Film, with a cash prize of $100,000, to be divided equally between the director and the producer.