The multi-year output deal makes the recently announced Prime Video service the exclusive premium subscription home for Broad Green's upcoming theatrical films.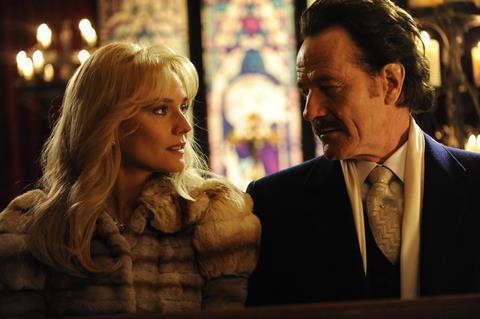 The roster includes Broad Green's upcoming thriller The Infiltrator (pictured) starring Bryan Cranston, which opens theatrically on July 15 release, and Lucy Walker's documentary Buena Vista Social Club – Adios.
Other titles include Robert Redford, Nick Nolte and Emma Thompson starrer A Walk In The Woods, which surprised observers when it grossed $29.5m in North America, and Learning To Drive with Patricia Clarkson and Ben Kingsley.
I Smile Back earned a SAG Award nomination for Sarah Silverman, while the lauded drama 99 Homes features Andrew Garfield and Michael Shannon.
Steve Nickerson, president of home entertainment at Broad Green, said: "Working with Amazon to share our titles on Prime Video now gives us the ability to strategically promote our films across more platforms, to reach even more viewers."
"We know our Prime members are always hungry for great entertainment and that's what we aim to bring them," said Jason Ropell, worldwide head of motion pictures for Amazon. "Broad Green are producing critically acclaimed, smart, and unique films that we know our Prime members will love watching on Prime Video."
Prime members will be able to view the films through the Amazon Video app for TVs, connected devices and mobile devices, or online at no additional cost to their membership.
Prime members can also download the titles on iOS, Android and Fire devices at no additional cost for offline viewing.