The digital platform has announced its second deal in a week as it ramps up its acquisition activity.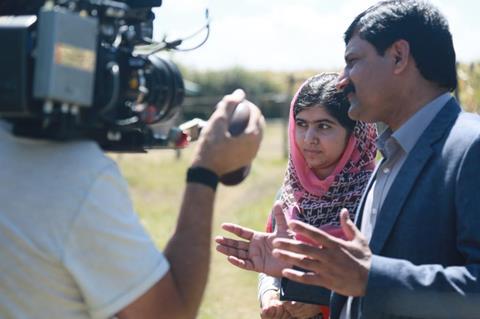 Following an agreement with National Geographic Channels, the Los Angeles-based company has acquired exclusive streaming rights to Davis Guggenheim's He Named Me Malala.
The documentary presents a portrait of Nobel Peace Prize Laureate Pakistani teenager and female education advocate Malala Yousafzai before and after she was shot by the Taliban as she returned from school.
Walter Parkes, Laurie MacDonald and Guggenheim produced, while executive producers are Mohamed Al Mubarak and Michael Garin from Image Nation Abu Dhabi, Jeff Skoll from Participant Media and Shannon Dill.
He Named Me Malala received its global television premiere on National Geographic Channel and Nat Geo MUNDO this week. Hulu will stream the film to subscribers this summer.
Fox Searchlight distributed the film theatrically last autumn in association with Image Nation Abu Dhabi and Participant Media, with National Geographic Channel.
Hulu has also joined National Geographic Channels and Searchlight in partnership with the Malala Fund to raise awareness for girls' right to education and safe schools for every child.
Earlier this week Hulu and Lionsgate partnered on the North American rights to recent Sundance entry Joshy.