Hulu has made its first significant acquisition of a festival film, joining Lionsgate on North American rights to Jeff Baena's recent Sundance world premiere.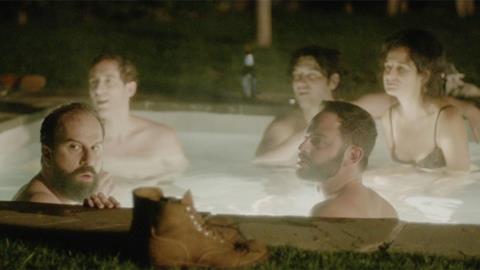 The deal marks the arrival on the acquisitions scene of another major digital force after well-documented seismic forays by Netflix and Amazon Prime.
Insiders had been predicting for some time that the streaming service known primarily for TV would make a move into film acquisition.
Hulu has a non-exclusive deal with Epix and announced an exclusive documentary output partnership with IFC in Park City, however this marks the first time it has acquired a feature, rather than merely licensed streaming rights.
Hulu, which has brought on more staff of late and expanded its headquarters in Santa Monica's so-called Silicon Beach, will stream Joshy exclusively after the theatrical run on Lionsgate's specialty label Lionsgate Premiere.
Joshy premiered in Park City in the US Dramatic Competition strand and the ensemble cast includes Thomas Middleditch, Adam Pally, Alex Ross Perry, Nick Kroll, Brett Gelman, and Jenny Slate.
Lisa Edelstein, Lauren Weedman, Aubrey Plaza, Alison Brie and Paul Reiser also star in the male bonding comedy.
Liz Destro, Michael Zakin and Adam Pally produced, while Starstream's Kim Leadford and Charles Bonan served as executive producers alongside Bow And Arrow Entertainment's Michael Sherman and Matthew Perniciaro.
"We're proud to expand our multi-faceted relationship with Hulu that already includes four original television series, our partnership in Epix and licensing of our content to their platform," said Lionsgate president of worldwide television and digital distribution Jim Packer.
"The extension of our alliance into film acquisitions signals a new growth opportunity for both companies and Joshy is a great movie to kick it off. Jeff Baena and his creative team have made a hilarious and irreverent film that we believe will resonate with moviegoers and online audiences alike."
WME Global brokered the deal on behalf of StarStream with Lionsgate.