Most productions that come to Nevada are looking for location shoots in and around the city of Las Vegas, though the state's low tax rates can also be an attraction.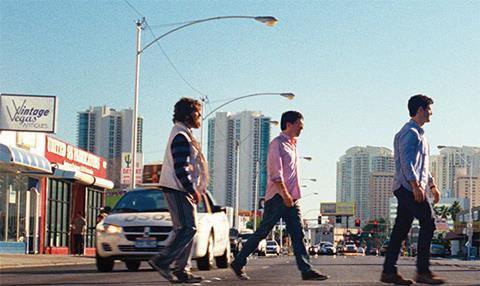 Projects that have shot recently in the state — and made Las Vegas part of their storylines — include Paul Blart: Mall Cop 2, Think Like A Man Too, The Hangover Part III and Now You See Me. Also shooting have been TV series Pawn Stars, American Idol and The Mentalist, and commercials for BMW and Toyota.
An increase in TV reality shows and commercials has helped expand the state's production business and in 2014 Clark County (which includes Las Vegas) issued 364 film permits, compared to 331 in 2013 (283 permits were issued in the first three quarters of 2015). Last September, however, remaining funding for the state's film tax credit programme, which had been assigned $80m for four years, was reassigned to an incentive package for electric car company Tesla. The programme will remain unfunded at least until the state assembly meets again in 2017.
Good to know
Crews are easy to feed in Las Vegas because of the multitude of inexpensive buffets offered by the city's hotels.
The Lowdown
Financial incentives
Though the programme presently has no funding, Nevada offers a transferable tax credit of 15% of production costs, 15% (resident) or 12% (non-resident) of above-the-line salaries and 15% (resident) or 10% (non-resident) of below-the-line salaries. An additional 5% of production costs is included if more than half of below-the-line personnel are residents and another 5% if more than half of filming days occur in little used counties. There is a $6m cap per production. Further information www. nevadafilm.com/tax-incentives
Infrastructure
While it has no sound-stage studios, Nevada has insert studios and facilities including Levy Production Group, Atomic Television, 808 Post & Production and SIR, all in Las Vegas. The crew base is two deep, three in some areas.
Locations
The Las Vegas Strip, Lake Mead and Hoover Dam, the Mojave Desert's Valley of Fire state park and Red Rock Canyon national conservation area and Jean dry lake bed.
Where to stay
Four Seasons, Mandarin Oriental, Aria, The Cosmopolitan, Bellagio and Caesars Palace.
What happens in Vegas…
Gambling, night life, shows, restaurants and golf courses.
Size matters
Taking in deserts and mountain ranges as well as the glitz of Las Vegas, Nevada covers more than 110,000 square miles between California and Utah. Major freeways serve Reno and Carson City in the north and Las Vegas in the south. Vegas's McCarran International Airport is just over an hour's flight from Los Angeles and about five hours from New York.
Bobby Cohen, producer, Now You See Me
"The story takes place in Vegas and I knew we were going to go there as part of selling the experience of the movie. My one fear was that it's a city that gets shot in a lot, so we were trying to find an iconic place to shoot but one that didn't feel like weve seen it before."
Would they return?
"Absolutely."
First person to call
Eric Preiss, director +1 702 486 2711 epreiss@nevadafilm.com