Can a new 15% tax credit — and Francis Ford Coppola — boost Spain's appeal as an international shooting destination?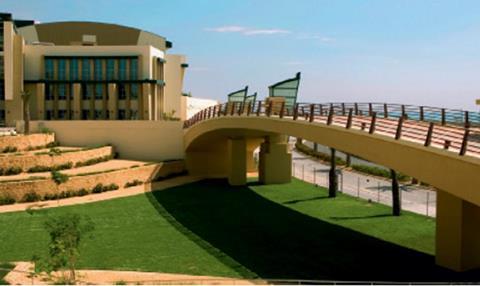 Spain is the latest territory to welcome the Game Of Thrones travelling production caravan and the buzz that accompanies it. HBO's spectacular TV show landed in the southern region of Andalusia last autumn, stopping off in the regional capital, Seville, where it shot several scenes in the Moorish Alcazar Palace, as well as the nearby town of Osuna.
HBO is one of the first to benefit from the introduction of Spain's first nationwide incentive for international film and TV productions. Visiting film and TV shoots can now access a 15% tax credit on their eligible spend in mainland Spain. It joins the Canary Islands' existing generous 35% rebate for international productions, which has made Spain's mild-weathered archipelago off Morocco's southern coast a popular destination.
Productions to have visited the Canaries recently include Andy Tennant's Wild Oats, starring Shirley MacLaine, Demi Moore and Jessica Lange for The Weinstein Company; BBC series Woody, which stars Kayvan Novak as a framed tabloid reporter hiding out on a fictional Spanish island; Yann Arthus-Bertrand's feature documentary Human; and the latest series of the BBC's Doctor Who, which reportedly shot two episodes on Tenerife.
The Lowdown
Financial incentives
The country's new tax credit for international productions of 15% on eligible spend up to $2.8m (€2.5m) came into force on January 1. In the Canary Islands, the credit for international productions has been kept at 35% with a cap of $5m (€4.5m).
Infrastructure
Spain has a large pool of highly skilled and experienced crew. Pedro Almodovar regular Jose Luis Alcaine was the cinematographer and one of several Spanish heads of department on Wild Oats.
Most productions shoot on location but there are several small facilities, including Palma Pictures' 4,500 square metre complex on the Balearic island of Mallorca and the four-stage Parc Audiovisual de Catalunya facility near Barcelona.
The future of Spain's biggest facility, Ciudad de la Luz, just outside the southwestern port city of Alicante, remains unclear. The troubled complex, which played host to some 60 productions, closed in 2012 after the European Commission ordered the facility to repay state aid to the tune of $313m (€290m). The European Commission has now authorised the sale of the site and a number of buyers are understood to be interested, including a consortium involving Francis Ford Coppola.
Where to stay
As a popular tourist destination, Spain has no shortage of accommodation — at all price points — for talent and crew. In Seville, the Game Of Thrones cast reportedly stayed in the central Hotel NH Collection.
Reign in Spain
A-listers flock to Spain in the summer for its luxury hotels, beaches, water sports and nightlife. Leonardo DiCaprio, Orlando Bloom, Justin Bieber, Madonna, Kim Kardashian and Kanye West are among the celebrities spotted on the country's beaches this year. There is also plenty of culture — and tapas. Game Of Thrones star Nikolaj Coster-Waldau said he loved Seville for its beauty, while his co-star Emilia Clarke reportedly celebrated her birthday in the Hotel Palacio Marques de la Gomera, in a former baroque palace in Osuna.
Size matters
Spain is the third-biggest country in Europe. It is well served by domestic flights, which are the most time-efficient way to cross the country. There are also good rail and road networks; a high-speed train connects Madrid and Barcelona in less than three hours. There are daily direct flights to Madrid from North America.
Bernadette Caulfield, executive producer, Game Of Thrones
"Game Of Thrones is all about new and exciting worlds. Spain succeeded in expanding our worlds and made it possible for those new worlds to leap off the page. Our Spanish team of industry professionals exceeded all expectations. Enthusiasm was the word of the day in Spain."
First person to call
Spain Film Commission www.spainfilmcommission.org
Shooting Commercials
Mamma Team's executive producer/managing director Toni Schulz and senior producer Carla Genoud share their insights on shooting in Spain. Mamma Team is a production house and services company that operates from Barcelona, Madrid, Palma, Montevideo and Buenos Aires.
Why does it make financial sense to shoot a commercial in Spain?
Toni Schulz The main benefit is the country's long-lasting reputation in service, plus its flexibility and capacity to adapt to each project's requests and needs. The best example of that is the lack of extra costs for weekends or holidays. During the past few years, talent buyouts have become highly competitive. And, of course, there is also our 300 days of sun a year.
Is there a minimum spend?
TS Not really. Each project is different and Mamma has always been open to work with the smaller, as well as the bigger, projects. We are proud to be trusted by our clients with their budgets and production challenges. Having said that, on average, prices can vary from €55,000 to €85,000 ($59,000 to $91,000) per shooting day.
How well connected is Spain?
Carla Genoud Very. We are just two to three hours from almost all of Europe's main cities and have daily flights to and from the US, China and eastern countries.
Tell us about Spain's range of locations
CG We have a broad option of locations. For example, Spain can have an American feel. We have produced for US brands such as Hershey's because we could deliver a great combination of American-looking talent and locations, competitive buyouts and production budget. We also have breathtaking views and winding roads for car commercials and have produced for clients such as Mercedes, Audi, BMW, Porsche and Aston Martin. And due to the great ethnic mix and high standards of our talent, Spain has become a great destination for world-wide campaigns, such as our recent nine-day shoot for [potato crisp brand] Lay's.
TS We also have an amazing variety of urban locations, from international business districts to gothic quarters, Roman walls to Latin American-style neighbourhoods. We have 4,900 miles of coastline, 2,600 miles of mountains and 1,650 square miles of desert. We also have great ports and marinas, clear waters and a great pool of boats and yachts, including experienced underwater crew.
Do incoming productions need to bring their own crew with them?
CG Not at all. Spain has highly experienced, world-class bilingual crew and award-winning DoPs. It's often the case that once they meet in Spain, they are off with our clients shooting around the world.
Contact Toni Schulz toni@mammateam.com; Carla Genoud carla@mammateam.com