Actor discusses his portrayal of the Colombian drug lord alongside Hunger Games star Josh Hutcherson at Zurich Film Festival.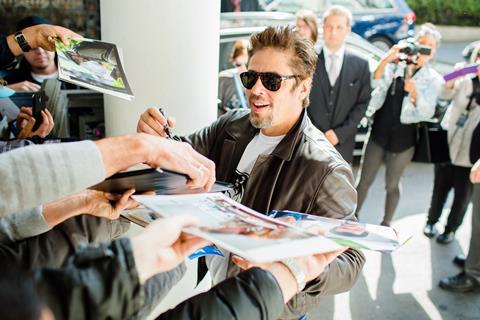 Benicio del Toro has said that he tried to capture the contradiction in Colombian drug lord Pablo Escobar while portraying him in thriller Escobar: Paradise Lost:
"The film is clear. Escobar had two faces. He was a family man. He seduced a whole country but at the same time he brings it down. That was Pablo. He became a Robin Hood who also bled the country out."
Speaking at a Zurich Film Festival press conference, the Che star said he had mixed feelings about the infamous Escobar:
"I have pity for him. I don't like what he did. He was a talented man who wasted his talnet. But he brought a lot of suffering to a lot of people. He isn't someone to emulate."
Del Toro stars alongside Josh Hutcherson and Claudia Traisac in the thriller about a young surfer who meets the woman of his dreams but who also happens to be Escobar's niece.
"I wanted to make a movie about a young man whose destiny was fatally changed by an encounter with a superhuman character," said actor turned director Andrea Di Stefano. "I saw the potential to make a kind of Greek tragedy."
The Hunger Games star Josh Hutcherson joked that he was "seduced' by Del Toro during the shoot:
"I met Benicio a few years ago when he directed me in a short film. I've seen his movies and I know what he does on set. He's pretty intense so I was a little nervous. But knowing him personally from before helped".