Harry Potter star to present two films at festival.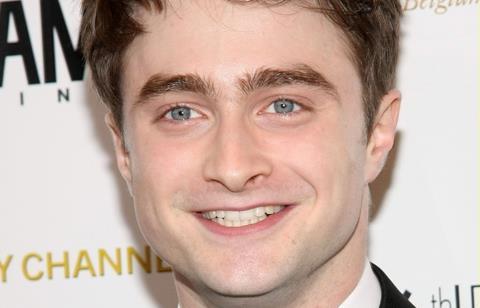 Daniel Radcliffe is to attend this year's Zurich Film Festival (Sept 22-Oct 2) to present quirky drama Swiss Army Man and undercover agent thriller Imperium.
The 27-year-old Harry Potter star, most recently seen in Now You See Me 2, will also discuss his career to date at a workshop presented within the public ZFF Masters series.
Radcliffe will present the gala screening of Imperium in Zurich on Sept 30 alongside debut director Daniel Ragussis, who also wrote the screenplay based on a story by Michael German.
Inspired by real events, Radcliffe plays a young FBI agent who goes undercover to take down a radical white supremacy terrorist group. Lionsgate Premiere is releasing the movie in the US.
Radcliffe will also host a special screening on Oct 1 of Swiss Army Man, in which he plays a corpse alongside Paul Dano (Prisoners, Love & Mercy).
Directed by Daniel Kwan and Daniel Scheinert, the film debuted at Sundance Film Festival and is being released in the US by A24. Ascot Elite is releasing the film in Switzerland.
Radcliffe recently completed a run of new play Privacy at NYC's The Public Theatre about the digital age and technology.
He has also wrapped survivalist film Jungle, filmed on location in Colombia and Australia, about a group of friends who trek into the Bolivian jungle with a fraudulent guide.
Other stars headed for Zurich include director Oliver Stone and actors Joseph Gordon-Levitt and Shailene Woodley, who will present Snowden; and Hugh Grant, who will introduce Florence Foster Jenkins.