Stars Joseph Gordon-Levitt and Shailene Woodley also set to attend.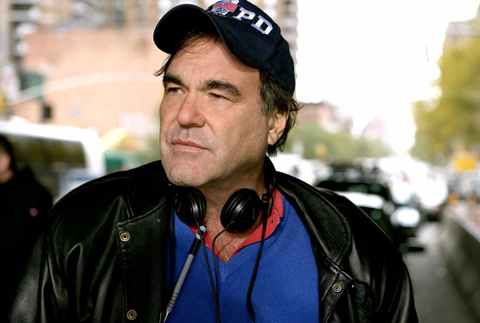 Zurich Film Festival (Sept 22-Oct 2) has landed one of the first screenings of Oliver Stone's whistleblower drama Snowden and will host the film's director as well as stars Joseph Gordon-Levitt and Shailene Woodley.
The gala screening - the first to be announced for this year's festival - will take place on Sept 24, just weeks after its world premiere at Toronto (Snowden debuted to an invite-only screening at Comic-Con last week).
It marks the fourth visit to ZFF for Stone, who was previously the subject of a tribute strand and most recently screened his film Savages as the festival's opening night gala in 2012.
In Stone's latest film, Gordon-Levitt stars as Edward J. Snowden, the former National Security Agency (NSA) employee who blew the whistle on the US's mass global surveillance programmes. The cast also includes Woodley, Melissa Leo and Nicolas Cage.
Stone partnered with Kieran Fitzgerald to co-write the screenplay based on Luke Harding's book The Snowden Files and Anatoly Kucherena's Time of the Octopus.
The film - shot in Germany, the US, China and Russia - is a Sacha Inc./KrautPack Entertainment production.
Open Road will release in the US on Sept 16. Wild Bunch handles international distribution. Pathé Switzerland will release in the German-speaking Switzerland on Oct 6, and in the French-speaking part on Nov 2.
"Welcoming Oliver Stone back to Zurich is always a great pleasure for us," said ZFF director Karl Spoerri. "His films always dig into the zeitgeist of momentous events and individuals and Snowden is the latest masterpiece that shows off Oliver's brilliance as a filmmaker.
"The festival is excited and honored to be amongst the first to screen this highly anticipated film and to welcome not only Oliver to Zurich, but the remarkably gifted actors who deliver astounding performances – Joseph Gordon-Levitt and Shailene Woodley."
Stone, who won best director Oscars for Platoon and Born on the Fourth of July, is also known for features including JFK, Nixon, Wall Street and TV series The Untold History of the United States.