Dir: Hans-Christian Schmid. Germany-Denmark-Netherlands. 2009. 110mins.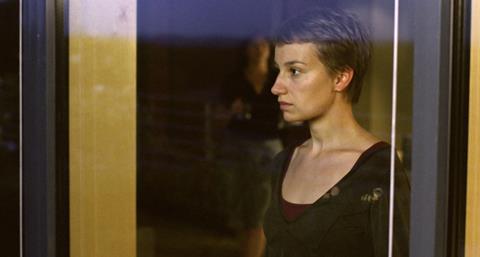 Without doubting the intentions of this worthy project, these are themes which are much better served by restraint. Tackling war crimes committed in Bosnia on the big screen in an opulent production like this might play to an audience ready to reflect on past massacres but to make it work, Storm has to manipulate the plot and the characters so much, all that's left is a clever piece of show business.
Hannah Maynard (Fox) is a prosecutor at the International Criminal Tribunal in The Hague. Passed over for the top job in her office which goes to former colleague Keith Haywood (Dillane) she is told to take over the trial of Goran Duric (Kuhn) accused of atrocities perpetrated in Kasmaj, a small town near Sarajevo.
Hannah is led to believe that the case will be easy: witness Hajdarevic (Mikic) is willing to testify against the former general. But once in court, he crumbles, eventually committing suicide, and Hannah must go to Bosnia to find more evidence and witnesses or risk defeat. In the course of her investigation, she stumbles on a much worse crime perpetrated by Duric. Now she must find someone to testify to a rape and murder which happened in a hotel there: the sister's sister Mira (Marinca) may be persuaded, but it's far from an open and shut case even if she does.
With no expense spared, except for when it comes to dialogue, Storm moves back and forth between The Hague, Bosnia and Berlin, using all the devices of a courtroom drama. But if Schmid's previous Berlinale success, Requiem looked remarkably real and true to life, this time the direction and most of the acting looks as if it comes from a TV show. There's Hannah, smarting at being ignored by her superiors; her boyfriend Jonas (Lassgard), a dedicated Eurocrat who knows how to turn his back on awkward details because he looks at the larger picture, part of which is accepting the war profiteers now running the Balkans. And there are the Serb brutes who try to scare off Hannah and her witnesses.
The script wisely eschews flashbacksto the scenes of violence and instead uses the verbal testimony of Anamaria Marinca (4 Months, 3 Weeks And 2 Days), who gives the film's most convincing performance as Mira, a woman haunted by the demons of the past. Kerry Fox's capabilities, meanwhile, are barely taxed as the fiery prosecutor who never gives up. Technical credits are good, particularly Bogumil Godfrejow's roving handheld camera and Weissbrich's editing.
Production companies
23/5 Filmproduktion
International sales
TrustNordisk
(45) 36868788
Producers
Britta Knoller
Hans-Christian Schmid
Screenplay
Bernd Lange
Hans-Christian Schmid
Cinematography
Bogumil Godfrejow
Production design
Christian Goldbeck
Editor
Hansjorg Weissbrich
Main cast
Kerry Fox
Anamaria Marinca
Stephen Dillane
Rolf Lassgard
Alexander Fehling
Tarik Filipovic