ACTOR: Having made her mark on the small screen, 25-year-old Adelayo Adedayo would like to break through on film.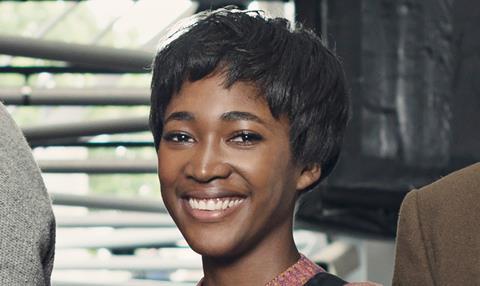 Click here for more Stars of Tomorrow
"I love TV [where she notably starred in season 3 of ITV's Some Girls], the stage [she is fresh from the two-hander Klippies at the Southwark Playhouse] and film [Gone Too Far; she has also shot a small part in Unlocked with Noomi Rapace and Orlando Bloom], but there's something so magical about film, and that's where I'm definitely headed," says the native of London's Canning Town who was, she admits, "one of those kids who just always wanted to be on the stage".
Adedayo didn't, however, "think of acting as something someone like me could do. I came across Identity School of Acting while I was looking for an extra-curricular credit for my university application and I took some classes. I went for my first audition for [long-running TV serial] The Bill when I was 18, and I got it. That was it.
"But I was greener than green that day I showed up on set; looking back I can't believe how little I knew." Since then, Adedayo (who boasts Nigerian heritage) has been working diligently on building up a body of work.
Next up is a part in Stan Lee's Lucky Man, followed by the large ITV UK-Canada co-production Houdini & Doyle. "I can feel that things are getting better for me," says Adedayo. "I'm being seen for a lot more things than ever before."
Contact Ikki El-Amriti, IAG ikki@identityagencygroup.com; Femi Oguns, IAG femi@identityagencygroup.com