Leaders from China's film industry to attend new initiative at American Film Market.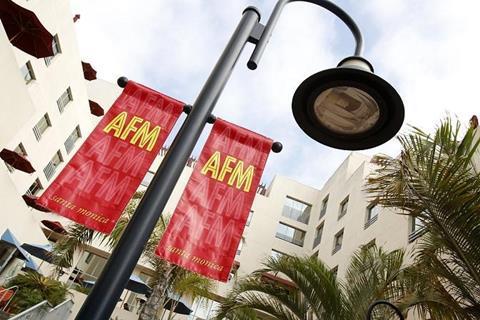 The 2015 American Film Market (AFM) (Nov 4-11) has unveiled several new initiatives ahead of this year's event. These include the addition of two new conferences: The AFM China Conference and the AFM Festival Conference.
Adding a sixth conference to the series, the AFM China Conference on Nov 6 will present leaders from all sectors of China's film industry as they explore and reveal how producing, marketing and distributing in China differs from the West. Everything from talent and crews to culture and restrictions to platforms and windows will be covered, according to AFM.
The AFM Festival Conference on Nov 9 will aim to provide an understanding of how to work with and position festivals in a film's production and marketing strategy.
Discussions will include how to evaluate which festival works best for each specific film, submission tactics including do's & don'ts, and strategies to leverage and maximize a film's selection before and during a festival.
The AFM Conference Series will run from Nov 6-10 at Santa Monica's Fairmont Miramar Hotel and will also include conferences on finance, pitching, production and distribution.
The AFM will also host four themed networking receptions at the Merry-Go-Round on the Santa Monica Pier titled Carousel Cocktails.
The 2015 AFM Carousel Cocktails are:
Nov 7: Genre Night
Nov 8: Meet the Festivals
Nov 9: Micro-Budget Night
Nov 10 Closing Night