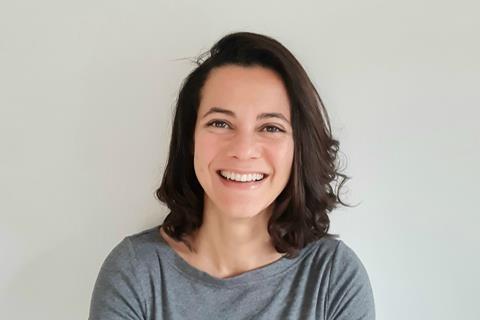 Aquarius Films, the Australian producer of Netflix series The Unlisted and Toronto 2019 selection Dirt Music, has appointed former senior STXinternational acquisitions executive Rachel Okine as managing director, effective immediately.
Okine joins the company as its upcoming pipeline includes Guy Pearce's directorial debut Poor Boy, in which Pearce will also star. Aquarius is also in development on the adaptation by Angela's Ashes screenwriter Laura Jones of The Last Painting Of Sara De Vos by Dominic Smith, as well as adaptations of Hannah Kent's second novel The Good People, and Matt Okine's debut novel Being Black and Chicken n' Chips.
The company aims to have three to five projects in production per year and Okine will look for new business and help manage strategic partnerships with the likes of Universal, Warner Bros. Australia, Anonymous Content, Netflix, Stan, SBS Australia and ABC Australia. She reports to Aquarius founders and principal producers Angie Fielder and Polly Staniford.
From 2017 to 2019, Okine headed acquisitions for STXinternational across UK theatrical distribution and international sales operations. Prior to that, she was the Paris-based vice-president of international production and acquisitions for Studiocanal, where she acquired titles for France, Germany and Australia / New Zealand such as Logan Lucky, oversaw multi-territory deals, and coordinated international production operations.
She began her career in the acquisitions department of FilmFour in London in 2001, before returning to Australia in 2002 to work at Hopscotch, where she went on to head the production division and later led development.
"As Aquarius Films enters a period of expansion, we are delighted to have Rachel Okine join us to shepherd the company through this growth," said Fielder and Staniford on Thursday (6). "Rachel will also champion our long-term plan to expand Aquarius' international footprint by working with a range of strategic partners right from the development stage. The high calibre of her work, coupled with her extensive experience in the industry and impressive international network make her the perfect fit as Aquarius' new Managing Director."
"I have an enormous amount of respect for Angie and Polly, both personally and professionally, and think their taste, dynamism and talent is second to none," said Okine. "They have an impressive upcoming slate and I couldn't be more delighted to be joining Aquarius at this exciting stage in the company's growth."
Aquarius' pipeline includes the second season of Australian comedian Matt Okine's TV series The Other Guy, set to premiere on Hulu in the US on February 14.