Alex Gibney describes the intimidation tactics deployed against his Scientology exposé.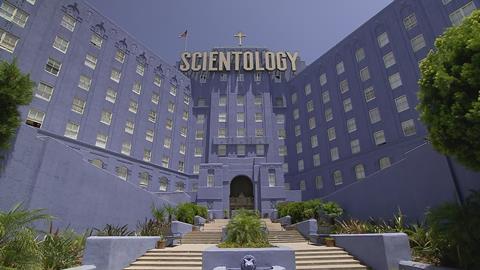 Controversy is nothing new for Oscar-winning film-maker Alex Gibney. But Going Clear: Scientology And The Prison Of Belief is one of his most heatedly discussed films to date.
Based on Lawrence Wright's book of the same name, the film-maker takes a similar structure to the 2013 bestseller, focusing on eight people (including Crash writer-director Paul Haggis) who have left the Church of Scientology.
For all of them, as Going Clear shows, the decision has ongoing repercussions, not least due to harassment and pressure from the organisation.
After its world premiere at Sundance in January, the Church of Scientology blasted the film as "one-sided" and "dishonest", but Gibney says he repeatedly requested interviews with church members and officials. "All of those asked either declined, did not respond or set unreasonable conditions," he says.
Blog sites (such as www.alexgibney propaganda.com) have emerged to discredit film and film-maker, but sales agent Content has sold it worldwide, and HBO debuted Going Clear last April to 5.5 million viewers, its biggest premiere in nearly a decade.
"Nothing goes in these films without us doing a tremendous amount of research," says Gibney, who has learnt to take pressure in his stride with films such as Taxi To The Dark Side, for which he won the Oscar in 2008, The Armstrong Lie and Enron: The Smartest Guys In The Room.
"I think we were fair. Ultimately the film is not a vast empirical history of the Church of Scientology, it's about what these eight people went through."
One of the biggest obstacles, says Gibney, is that the organisation attempted to intimidate all eight participants taking part. In addition to Haggis, they included John Travolta's former Scientology mentor Spanky Taylor and Tom DeVocht, a former church executive who was close to Scientology leader David Miscavige.
"The people whose stories we tell have paid a heavy price," says Gibney. "But the message we want to put out to the public is that talking makes a difference."