Titles include Berlin Golden Bear winner Fire At Sea.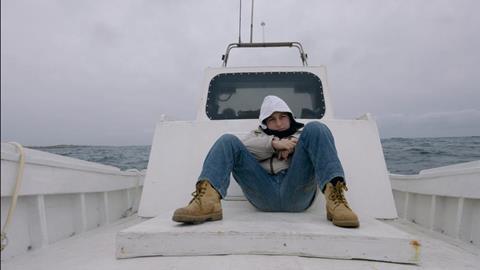 Scroll down for full list
The European Film Academy has unveiled the 15 documentaries that have been recommended for nomination for this year's European Film Awards.
The selection includes Fire At Sea, Gianfranco Rosi's documentary about the refugee crisis that won the Golden Bear at this year's Berlin Film Festival.
Other titles include Tom Fassaert's A Family Affair, which opened IDFA last Nov; Pieter-Jan De Pue's The Land Of The Enlightened, which won a cinematography award at Sundance in January; and The Event, from Palme d'Or nominated director Sergei Loznitsa.
EFA Members will now vote for five documentary nominations ahead of an awards ceremony on Dec 10 in Wroclaw, Poland.
Ten documentary festivals each put forward one film, which received its world premiere at the respective festival's latest edition. The festivals included IDFA (Netherlands), CPH:DOX (Denmark), Visions du Réel (Switzerland), DokLeipzig (Germany), Docslisboa (Portugal), Thessaloniki Documentary Film Festival (Greece), Jihlava (Czech Republic), Cinéma du Réel (France), Krakow Film Festival (Poland) and Sheffield Doc/Fest (UK)
EFA DOCUMENTARY SELECTION 2016
21 X New York (Pol), Piotr Stasik
A Family Affair (Neth-Bel), Tom Fassaert
A German Life (Austria), Christian Krönes, Olaf S. Müller, Roland Schrotthofer & Florian Weigensamer
Becoming Zlatan (Swe-Neth-Ita), Fredrik & Magnus Gertten
Déjà Vu (Denmark), Jon Bang Carlsen
Europe, She Loves (Swi-Ger), Jan Gassmann
Fire At Sea (Ita-Fra), Gianfranco Rosi
Herr Von Bohlen (Ger), André Schäfer
Lost And Beautiful (Ita), Pietro Marcello
Mallory (Cze), Helena Třeštíková
Mr. Gaga (Isr-Swe-Ger-Neth), Tomer Heymann
The Event (Neth-Bel), Sergei Loznitsa
The Land Of The Enlightened (Bel-Ire-Neth-Ger), Pieter-Jan De Pue
The Longest Run (Gre), Marianna Economou
We'll Be Alright (Fra), Alexander Kuznetsov