After a brief and tumultuous career as a feature film the Nicole Kidman starrer earned a nomination on Thursday for best television movie.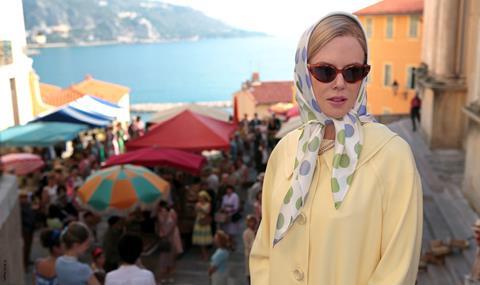 Grace Of Monaco, which opened Cannes last year, will vie for the Emmy with Agatha Christie's Poirot: Curtain, Poirot's Last Case, Bessie, Hello Ladies: The Movie, Killing Jesus and Nightingale.
Critics branded the Grace Kelly biopic a flop when it debuted on the Croisette in May 2014. By that time US distributor The Weinstein Company had postponed the release twice – no doubt aware the film had a shot at Cannes – and were mired in an ongoing spat with director Olivier Dahan.

Back in October 2013 the Frenchman had railed publicly to national newspaper Liberation about his displeasure over the fact that there were two versions of the film – his cut and the Weinsteins' cut. Lotus Entertainment handled international sales.
Earlier this year it emerged that Grace Of Monaco would not get a US theatrical release and would premiere instead on Lifetime.
The 67th annual Emmys will take place on September 20.