Three titles in the running for the best animated feature at the European Film Awards.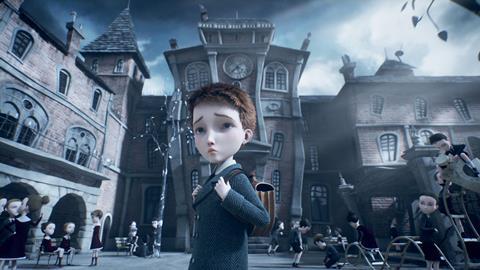 The European Film Academy has announced the three nominations up for the European Animated Feature Film Award, set to be announced at the European Film Awards in Riga on Dec 13.
The titles include Jack and the Cuckoo Clock Heart, written and directed by Mathias Malzieu and Stéphane Berla; Minuscule - Valley of the Ants, written and directed by Thomas Szabo and Hélène Giraud; and The Art of Happiness, directed and co-written by Alessandro Rak.
The latter is Italian while the other two are France-Belgium co-productions.
The nominations were decides by a committee comprising EFA Board Members Marek Rozenbaum, producer (Israel) and Roberto Cicutto, producer (Italy), as well as Doris Cleven (Director Anima, Belgium), Wolfgang Spindler (journalist, Euronews, France) and Caroline Cor (production analyst, feature films department, CNC, France), all three of them representatives of CARTOON, the European Association of Animation Film.

The nominated films will shortly be submitted to more than 3,000 EFA members to elect the winner.