The drama prevailed in Saturday's vote, earning best picture, director for Barry Jenkins, supporting actor for Mahershala Ali and cinematography for James Laxton.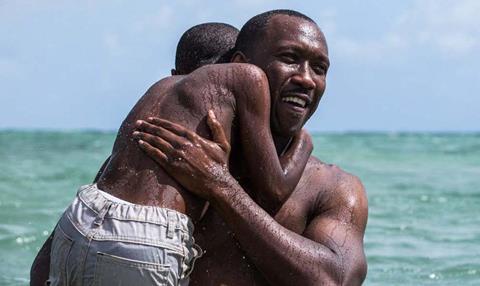 Manchester By The Sea earned three prizes for Casey Affleck in the best actor race, Michelle Williams as best supporting actress and Kenneth Lonergan for his screenplay.
Isabelle Huppert was named best actress for Elle and Things To Come, while Toni Erdmann took best foreign-language honours and O.J.: Made In America prevailed in the non-fiction contest.
The Society held its 51st annual awards vote at the Elinor Bunin Munroe Center as guests of the Film Society Of Lincoln Center in New York.
The weighted voting system produced mostly runaway winners, although there were ties for second and third place in the lead actress and foreign-language categories.
Fifty-four members were eligible to vote and to qualify, entries must have opened in the US during 2016.
FULL WINNERS AT NATIONAL SOCIETY OF FILM CRITICS 51st ANNUAL AWARDS:
Best Actor
1. Casey Affleck (65) – Manchester By The Sea
2. Denzel Washington (21) – Fences
3. Adam Driver (20) – Paterson
Best Actress
1. Isabelle Huppert (55) – Elle and Things To Come
= 2. Annette Bening (26) – 20th Century Women
= 2. Sandra Hüller (26) – Toni Erdmann
Best Supporting Actor
1. Mahershala Ali (72) – Moonlight
2. Jeff Bridges (18) – Hell Or High Water
3. Michael Shannon (14) – Nocturnal Animals
Best Supporting Actress
1. Michelle Williams (58) – Manchester By The Sea
2. Lily Gladstone (45) – Certain Women
3. Naomie Harris (25) – Moonlight
Best Screenplay
1. Manchester By The Sea (61) – Kenneth Lonergan
2. Moonlight (39) – Barry Jenkins
3. Hell Or High Water (16) – Taylor Sheridan
Best Cinematography
1. Moonlight (52) – James Laxton
2. La La Land (27) – Linus Sandgren
3. Silence (23) – Rodrigo Prieto
Best Picture
1. Moonlight (54)
2. Manchester By The Sea (39)
3. La La Land (31)
Best Director
1. Barry Jenkins (53) – Moonlight
2. Damien Chazelle (37) – La La Land
3. Kenneth Lonergan (23) – Manchester By The Sea
Foreign-Language Film
1. Toni Erdmann (52)
2. The Handmaiden (26)
= 3. Elle (19)
= 3 Things To Come (19) tied
Best Non-Fiction Film
1. O.J.: Made In America (64)
2. I Am Not Your Negro (36)
3. 13th (20)
Special Citation for a film awaiting American distribution
Sieranevada (Romania), Cristi Puiu
Film Heritage Award
Kino Lorber's 5-disc collection, Pioneers Of African-American Cinema