Director of The Program to receive Lifetime Achievement Award.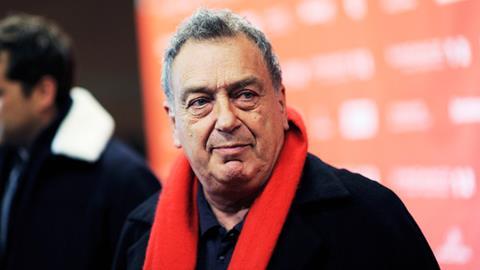 This year's Stockholm Lifetime Achievement Award is to be given to British director Stephen Frears.
Frears will visit the 26th Stockholm International Film Festival (Nov 11-22) to receive the Bronze Horse, famously the heaviest film award in the world at 7.3kg (16lb).
He will collect the award before the premiere of his latest film, Lance Armstrong biopic The Program.
Previous recipients include Jean-Luc Godard, Quentin Tarantino, David Cronenberg, David Lynch, Oliver Stone and Mike Leigh.
In a statement, the festival said: "British director Stephen Frears never shies away from taking on people's dark and tragic sides, doing so with warmth, passion and a sense of humor.
"This year's receiver of the Lifetime Achievement Award is a filmmaker who is not afraid to take a stand for those who exist at the margins of society. His filmmaking ranges from political films with social pathos to grand epics with the biggest stars.
"Regardless of what form the story takes, Stephen Frears shows us that he is a director with a genuine curiosity for people's life stories."
Frears breakthrough came with My Beautiful Laundrette in 1984. The director has been nominated for two Oscars with The Grifters (1990) and The Queen (2006), and awarded with the Berlin Film Festival's Silver Bear for The Hi-Lo Country (1998).
Recent film Philomena was shown during the Stockholm International Film Festival two years ago.
The Program will be released in Swedish cinemas Dec 4 through distributor AB Svensk Filmindustri.