EXCLUSIVE: First Arabic-language Golden Bear contender since 2005 finds French buyer.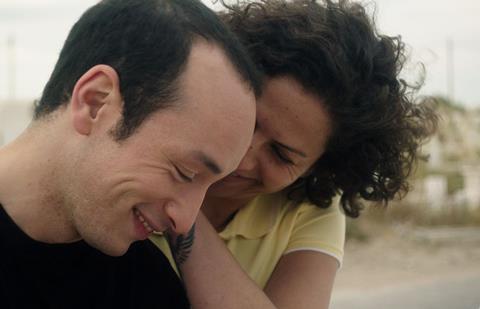 New Paris-based sales company Luxbox Films has sold French rights to Mohamed Ben Attia's Golden Bear contender Hedi to Bac Films Distribution.
The first Arabic-language film to compete at the Berlinale since Hany Abu Assad's Paradise Now in 2005, it revolves around a young man, under the thumb of an authoritarian mother, who falls for a free-spirited young girl on the eve of his arranged marriage.
"We are delighted to be working with Luxbox on this tender and powerful film. It is an art-house movie with mainstream appeal, thanks to its modernism and subtle way of describing Tunisian's society through the journey of one sweet and moving character," said Mathieu Robinet, general manager of Paris-based Bac.
Dora Bouchoucha of Tunis-based Nomadis Images produced the film with Jean-Pierre and Luc Dardennes's Les Films du Fleuve on board as a co-producer.
"We're very happy that Bac will accompany Hedi into French cinema and that Mohamed Ben Attia will be supported by such a passionate distribution team," said Bouchoucha.
The EFM marks the first major market for Luxbox since its creation by former NDM head of sales Fiorella Moretti and publicist and producer Hedi Zardi last October.
"Luxbox welcomes the warm reception given to this luminous, full-bodied film. We're extremely happy that Bac has come on board to accompany new director Mohammed Ben Attia," they said in a joint statement.
Other Berlinale titles on Luxbox's slate include Mexican Joaquin del Paso's Maquinaria Panamericana, which premieres in the Forum.
The film is set against the backdrop of an inefficient factory on the edge of Mexico City where the workers realise they have to make drastic changes after the owner dies and they discover he has been bankrolling the wages out of his own pocket for years.