EXCLUSIVE: In advance of the film's Berlinale premiere, the sales company has announced multiple deals.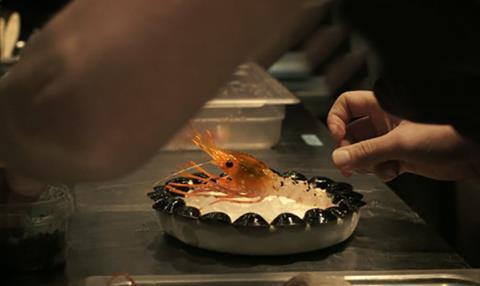 In advance of its Berlinale premiere, buyers are showing an appetite for new culinary feature doc, Ants On A Shrimp.
Fortissimo is handling sales and has confirmed a number of deals.
The title has now gone to Singapore/Brunei (Golden Village) Australia/New Zealand (Madman Entertainment), Hong Kong (Edko), Japan (Aya Pro) and Former Yugoslavia (2i Film.) World Air Rights are with Jaguar.
Ants On A Shrimp follows world famous chef Rene Redzepi as he sets up his world famous Noma restaurant in Tokyo for a two-month residency. It is directed by Maurice Dekkers.
The aim is intended to give the audience the illusion that they are part of Redzepi's team as they raced against time to create 14 new dishes.
Redzepi and his close-knit kitchen crew worked punishing hours in the lead-up to the opening of the Tokyo restaurant, "testing, testing, tasting, tasting" as the director puts it.
The chef went on trips all over Japan to check ingredients and develop ideas. Dekkers accompanied him on several of these trips and also spent three months filming in Tokyo.
Ants On A Shrimp receives its Berlinale premiere on February 16 as part of the Make Food Not War "Culinary Cinema" sidebar.