EXCLUSIVE: Soldiers-turned-swindlers drama with $22.5m budget to shoot in March.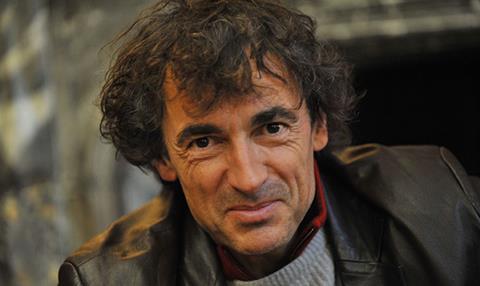 Gaumont has boarded Albert Dupontel's ambitious $22.5m (€20m) post-First World War drama See You Up There, about two soldiers-turned-con artists who devise a scheme to swindle the whole of France.
The feature is an adaptation of French crime writer Pierre Lemaitre Goncourt Prize-winning novel The Great Swindle (Au Revoir La-Haut).
Dupontel has been developing the screenplay in collaboration with Lemaitre since 2013.
Opening in November 1918, a few days before the armistice, the story revolves around wealthy, artistic Edouard Péricourt and Albert Maillard, an unprepossessing bank clerk, who are united in their hatred of their former commanding lieutenant Henri Pradelle.
The latter needlessly sent Edouard, Albert and their comrades on a futile and deadly final assault just as peace was breaking out. The experience left both scarred physically and psychologically in the aftermath of the war.
Laurent Lafitte is set to play the malevolent Henri Pradelle opposite Dupontel as Maillard and Nahuel Perez Biscayart as Pericourt.
Traumatised and physically battered by their wartime experiences, Maillard and Pericourt devise an elaborate plan to con most of France into donating to the construction of monuments they have no intention of building.
In the backdrop, Pradelle has developed a line of coffins for the war-dead but they are so small that the corpses need to be chopped up to make them fit.
It is Dupontel's sixth fllm and follows his 2013 hit 9-Month Stretch, which starred Sandrine Kiberlain as a high-powered prison lawyer who unexpectedly falls pregnant and drew 2 million spectators.
The production is scheduled to shoot this March for a spring 2017 delivery.
Actor-turned-director Dupontel stars in Bouli Lanners' The First The Last, which screens at the Berlinale in the Panorama section.