EXCLUSIVE: S Is for Stanley chronicles the relationship between the director and his driver Emilio D'Alessandro.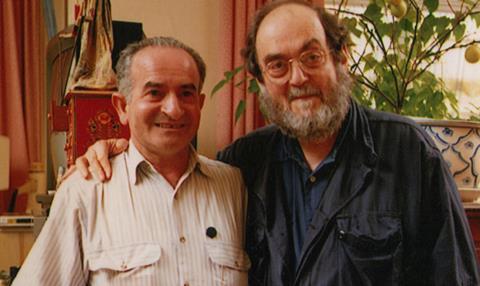 Rai Com has secured world rights to Alex Infascelli's S Is for Stanley revolving around the 30-year relationship between Stanley Kubrick and his faithful driver Emilio D'Alessandro.
The film was one of the buzz titles at the Rome International Film Festival last year.
RatPac Documentary Films previously acquired North American rights from Infascelli's Rome-based Kinethica and Lock & Valentine. Rai Com has taken rights for the rest of the world.
"Any film that sheds light on Kubrick is required viewing for anybody who cares about cinema," said Rai Com's head of sales Mattia Oddone.
"Alex Infascelli's film gives us an unusual, personal glimpse of the man behind the myth. S Is For Stanley tells a deeply humanizing story. We are very glad that through RatPac it will be seen in Kubrick's native country, and we hope to add many more territories at the EFM," he added.
Through testimonies and a wealth of hitherto unknown material from D'Alessandro's private archives – objects, letters, souvenirs - the film sheds new light on Kubrick and his film-making.