Film ASEAN brings together government film development agencies from the 10 nations in the region.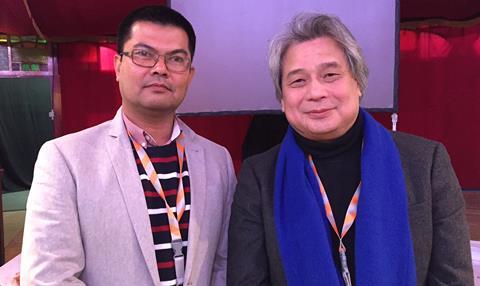 Film ASEAN, a new organisation that aims to support the film industries of Southeast Asia, held its official launch at the EFM on Friday.
Headquartered in the Philippines, the non-profit foundation brings together the lead government agencies for film development in the ten nations of the Association of Southeast Asian Nations (ASEAN). Film ASEAN has received official recognition from ASEAN, while funding comes from the partner agencies.
"Southeast Asia is a market of 650 million people – the Philippines has 700 theatres, Indonesia is hitting 2,000 and Malaysia, Singapore and Vietnam are also growing rapidly," said Film ASEAN president Briccio G. Santos at the launch event in Berlin.
"We foresee future co-productions in the region. We are presenting ourselves as a region with common identities."
Film ASEAN has already started rolling out several development initiatives across the region, including workshops in script development, directing, cinematography, editing and sound; audience education programmes; archiving programmes; and subtitling and translation services.
The new body also aims to participate in international markets to build bridges between Southeast Asian film industries and the international industry. In Berlin, Film ASEAN has a purpose-built pavilion outside the Martin-Gropius-Bau, which is housing representatives from the Philippines, Singapore and Malaysia. The organisation will also attend Filmart in Hong Kong and Cannes.
H.E. Vongthep Arthakaivalvatee, deputy secretary general of the ASEAN Socio-Cultural Community Department, is expected to attend Cannes to open the Film ASEAN pavilion in the Riviera.
Film ASEAN has also opened a Knowledge Management Centre in Manila, which will house a library of films from across the region, along with books about cinema and other materials.
While the organisation is initially focusing on filmmaker training and audience development, Santos added that he hoped it would eventually secure regional funding and become more directly involved in production financing.