EXCLUSIVE: Alma Jodorowsky, Cara Delevigne also star in coming-of-age drama.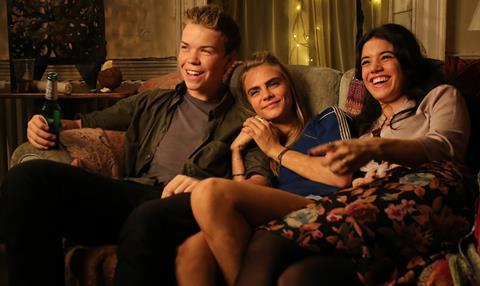 Signature Entertainment and Factoris Films have acquired the UK and French distribution rights respectively to coming of age drama Kids In Love, starring The Revenant's Will Poulter and Alma Jodorowsky (Blue Is The Warmest Colour) .
Model-turned actress Cara Delevingne (Suicide Squad), Sebastian De Souza (The Borgias) and Jamie Blackley (Snow White And The Huntsman) co-star.
The deals were struck between Carnaby International's CEO, Sean O'Kelly, together with Signature Entertainment managing director Marc Goldberg and Factoris Films CEO Alexandre Simard.
Barnaby Thompson and Ben Latham-Jones produce with director Chris Foggin making his directorial debut. Screenplay is from Preston Thompson and Sebastian De Souza.
In Kids in Love Poulter plays a young man drifting through his 'gap year' when a chance encounter with a beautiful woman (Alma Jodorowsky) swerves his life radically off course.
He quickly becomes caught up in a whirlwind of all-day parties and wild nights in London's hidden dives with her charismatic friends.
The film includes scenes shot at the Notting Hill Carnival and iconic London nighclub The Box.
Carnaby will host an industry screening at the European Film Market (EFM) today (Feb 12).