Marvel Studios' superhero sequel got off to a flying start on Wednesday as Disney top brass said it opened at number one in all of its first wave of markets.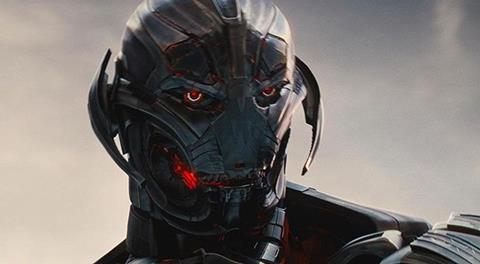 Avengers: Age Of Ultron set the biggest opening day of the year-to-date in France, the Philippines and Indonesia on $2.7m, $1.6m and $900,000, respectively.
The second biggest launch day of 2015 in Taiwan generated $1.5m via Walt Disney Studios Motion Pictures International, while Italy delivered $1.1m.
Ultron arrives today in the UK, Germany, Russia, South Korea, Australia, Brazil and Argentina and a further slew of markets on Friday.
All in all the weekend will account for 55% of the international marketplace. The tentpole opens in North America next week.
Fast & Furious 7 has amassed more than $921m through Universal Pictures International and will pose a formidable challenge for Ultron, given that it produced $166.9m in its third session last weekend.
Disney's Cinderella has climbed to $275m and arrives in Japan this weekend, while Into The Woods has grossed $84.4m and Tinker Bell And The Legend Of The NeverBeast $29.1m.
Fox International's Kingsman: The Secret Service has amassed $272.9m and DreamWorks Animations' Home has reached $133.6m.
Focus has grossed $98.2m via Warner Bros Pictures International. Run All Night stands at $30.1m and Get Hard $16.1m.
Sony Pictures Releasing International reports that Chappie has reached $52.7m while Paul Blart: Mall Cop 2 stands at $12.2m.