Edgar Wright heist thriller crosses milestone.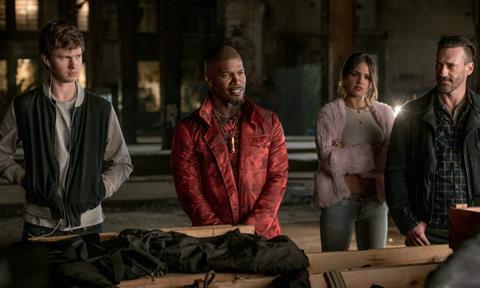 Baby Driver has crossed $100m worldwide through Sony, consolidating its status as Edgar Wright's biggest global hit.
The heist thriller starring Ansel Elgort currently stands at $103m and last weekend overtook the $80.6m benchmark set by 2007 comedy thriller Hot Fuzz.
Baby Driver opened in North America on June 28 via TriStar and became Wright's biggest film in the territory in its first seven days, earning $39m to overtake the $31.5m mark set by Scott Pilgrim vs. The World in 2010.
TriStar partnered with MRC and Working Title on the feature, which cost $34m excluding marketing.
Elgort plays a getaway driver who gets drawn into a doomed robbery for a crime lord.
Kevin Spacey, Jon Hamm, Jon Bernthal, Eliza Gonzalez, Jamie Foxx, and Lily James round out the key cast.