Paramount Pictures International's Dear John earned itself a number one debut in the UK, denying Warner Bros' Clash Of The Titans a third week at the top.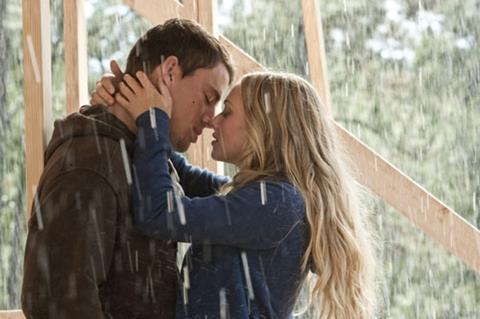 Dear John debuted in first place in the UK, after taking $3m (£2m) from 402 screens for Paramount Pictures International, for an average of $8,400 a screen. Lasse Hallström's romantic drama, which stars Channing Tatum and Amanda Seyfield as the leads, forced Warner Bros' Clash Of The Titans to second place, after grossing $2.4 (£1.6m) over the April 16-18 weekend, a 36% drop.
Other newcomers in the territory including Optimum Releasing's The Ghost Writer (released there as The Ghost), and Sony Pictures Releasing International's local comedy drama Cemetery Junction. The films generated $1.3m (£0.9m) from 332 screens and $976,000 (£641,000) from 330 screens, placing them sixth and seventh in the chart, respectively.
Religious identity comedy The Infidel dropped just 11% on its second weekend, adding $183,000 (£120,000) from 56 screens, to its tally of $487,000 (£320,000) for Revolver Entertainment.
Repo Men, Universal Pictures International's sci-fi action thriller, opened in 11th position, taking $278,000 (£183,000) from 243 screens. Jude Law and Forest Whitaker star.