The Walt Disney Studios announced its record-breaking calendar year results as combined grosses for all releases amounted to $5.845bn – the second biggest score ever behind Universal's $6.88bn from last year.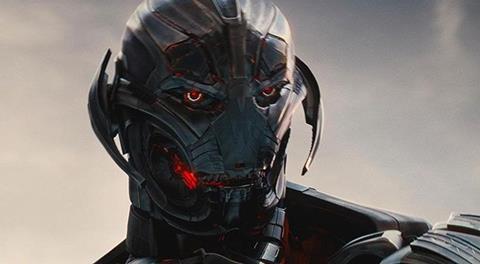 The studio crossed the $5bn milestone for the first time in its history on December 21. International box office in 2015 amounted to $3.56bn and North America amounted to $2.28bn – the second biggest Hollywood haul ever behind Universal's 2015 tally of $2.448bn.
Disney's previous global box office record was $4.449bn set in 2013.
For the third consecutive year three of the studios' releases surpassed $700m globally: Avengers: Age Of Ultron on $1.405bn, Star Wars: The Force Awakens on $1.331bn and Inside Out on $855.5m.
Four films crossed $200m in North America: Ultron on $459m, The Force Awakens on $651.9m, Inside Out on $356.5m and Cinderella on $542.6m.
With the massive debuts of The Force Awakens ($247.9m) and Ultron ($191.2m), Disney holds four of the top five North America opening weekends of all-time and five of the top 10 global releases of all time.
The numerous records already set by The Force Awakens have been documented extensively on this site and can be found here and here.
Disney/Pixar's Inside Out grossed $356.5m in North America and $499m internationally. Its North American debut of $90.4m ranks as the highest ever for an original property and the third highest Pixar release behind Toy Story 3 and Finding Nemo.
Cinderella earned $201.2m in North America and $341.4m internationally, while Ant-Man reached $519.2m worldwide and took $339m outside North America.