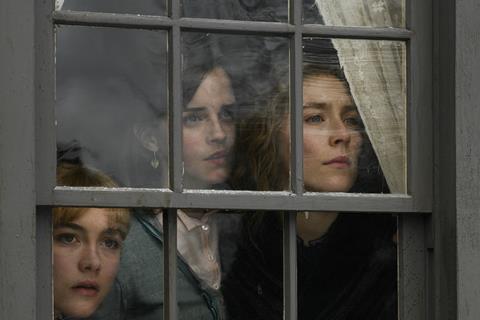 In a big week for Little Women that has seen it cross $100m at the global box office and garner six Oscar nominations, the period drama has been cleared for a February 14 release in China.
Greta Gerwig's Louisa May Alcott adaptation has earned $109.6m worldwide and $33.5m internationally through Sony Pictures Releasing International, with territory highlights including the UK on $17.2m, Australia on $6.1m, Spain on $3.9m, France on $2.7m, and Italy on $1.8m.
The film has only just begun to roll out in Asia, grossing more than $292,000 in Hong Kong and more than $76,000 in Thailand. It opens in South Korea on February 12 and Japan on March 27.
Little Women is among nine best picture Oscar nominees and earned an adapted screenplay nod for Greta Gerwig, whose omission in the directing category has come under fire.
The film's next debuts are in Mexico on January 24, and Germany and Russia on January 30.