MAY 1 UPDATE: Marvel's Avengers: Age Of Ultron heads into its second weekend all but assured of continued supremacy on $287.3m internationally and $27.6m from North American Thursday previews.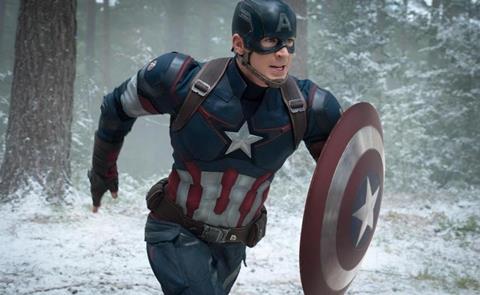 The tentpole took $3m in Imax previews for a new Thursday record for the large-screen format in North America.
Ultron set an industry record $6.8m opening day in Mexico on Thursday and is on course to cross $500m worldwide by Sunday given that it is tracking to open in North America on more than $200m. The current worldwide tally stands at $314.9m.
So far South Korea has generated $37.2m, the UK $35.9m, Russia $20.8m, Brazil $19.7m, France $17.6m, Australia $17.2m, Germany $13m, India $11.7m, Italy $11.6m and Taiwan $10.8m.
The Philippines has produced $9.9m, Hong Kong $9.6m, Malaysia $7.9m, Argentina $6.2m and Singapore $5.2m.
Ultron debuts in a further 35 territories this weekend. Of the new class Mexico, Spain, Colombia and Venezuela are expected to stand out for Walt Disney Studios Motion Pictures International.
Into The Woods has reached $84.4m and Cinderella $291.4m.
Fast & Furious 7 has gone over $1bn for Universal Pictures International and will still pack a punch in its fifth session.
Will Smith starrer Focus on arrives in Japan via Warner bros Pictures International and stands at $99m, while the Liam Neeson action thriller Run All Night has reached $34.5m and will get a boost with debuts in Italy and Brazil. Get Hard stands at $17.1m.
Fox International executives reported that DreamWorks Animation's Home stands at $154.8m and Kingsman: The Secret Service $275.5m.