Korean sales company Finecut has picked up Kim Tae-yong's sophomore feature Yeogyosa (tentative title which translates to 'female teacher').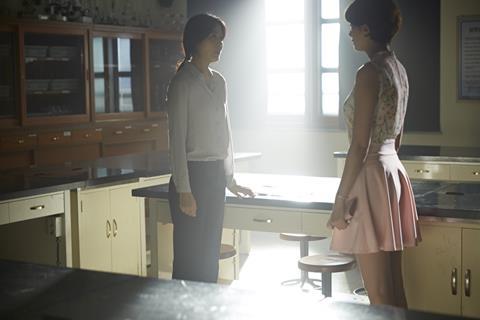 Kim's debut feature Set Me Free premiered at Busan last year and won the Citizen Critics' Award and screened at Rotterdam.
Backed by CJ E&M, Yeogyosa is produced by Filmmaker R&K, the company founded and run by director Ryoo Seung-wan and producer Kang Hye-jeong.
Ryoo's latest film, Veteran, on Sept 29 became the all-time third most watched film at the Korean box office with 13.12 million admissions according the Korean Film Council.
Currently in production, Kim's second film stars Kim Ha-neul (Blind) as an untenured instructor at a boy's high school who feels an inexplicable sense of humiliation towards a new tenured teacher from a rich family played by Yoo In-young (Veteran) while up-and-coming actor Lee Won-geun plays a dance student with an elusive charm who gets entangled with the two female teachers' story.
The film is due for release next year.
Finecut also has picked up The World Of Us, the feature debut from Yoon Ga-eun, whose short film Sprout won the Berlinale Crystal Bear Award in 2014.
Known for her work with children, Yoon is currently in post with this film which deals with the seemingly simple but emotionally turbulent world of children.
The film is produced by ATO and presented by CJ E&M. Due out in early 2016.
At the Busan Film Festival, Finecut is presenting world premieres of films including Fourth Place, directed by Jung Ji-woo (Eungyo, Happy End); Circle Of Atonement, the debut feature of The Terror, Live writers Park Eun-gyoung and Lee Dong-ha; A Break Alone, actor Cho Jae-hyun's directorial debut, and Eyelids, directed by Sundance award-winner O Muel (Jiseul).