EXCLUSIVE: Metrodome inks US deal on werewolf thriller.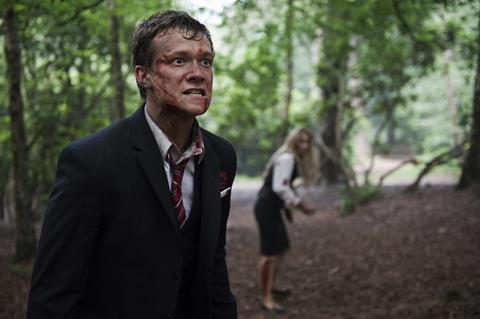 Alchemy has picked up US rights from Metrodome International to werewolf thriller Howl.
The deal was negotiated by Caroline Couret-Delègue of Metrodome and Samantha Fabin from Alchemy.
The Paul Hyett-directed (The Seasoning House)​ feature, starring Ed Speleers (Downton Abbey), Shauna Macdonald (Ripper Street) and Sean Pertwee (Dog Soldiers), tells the story of a midnight train stranded in a forest and attacked by a terrifying pack of werewolves.
Special makeup effects guru Hyett has worked on titles including The Descent, The Woman in Black and Ironclad.
The film is produced by Ed King and Martin Gentles for Starchild Productions. Script comes from Mark Huckerby and Nick Ostler (Me & My Monsters). Lee Brazier executive produces for AV Pictures.
Metrodome International will screen the film to the international market for the first time in Cannes.
Also on the sales agent's Cannes slate is supernatural horror Thea, currently in production and surfing action-adventure Killers Point in pre-production.
Caroline Couret-Delègue, Metrodome International's head of sales and acquisitions, said: "Having known Steve Break [Alchemy vp, acquisitions] for many years as a great fan of creature films, I'm delighted to see Howl secure a North American home with Alchemy."